Lumo sponsorship and grants
The Lumo sponsorship and grant programme supports top Finnish athletes as well as individual and team sports for young people. Launched in 2012, the programme promotes wellbeing through physical activity by awarding grants and sponsorship to promising young athletes. Sponsorship and grants are part of our sustainability programme.
Lumo sponsorship programme supports future winners
The sponsorship programme offers financial support to young sporting talent with the talent and attitude to make it to the very top. Sponsorship requires recommendations from the governing body of the sport and the coach, success in competitions and an age of 14 years or more.
Lumo grants available twice a year
Grants are awarded twice a year to 12 to 20-year-old athletes who show commitment to training and a passion for success in order to encourage them in their sporting careers.
The grants are available to any promising young athletes who have already engaged in active sports as a member of a sports club for several years and who need financial support for their hobby. Lumo residents are given priority in the selection. Grants are awarded for both team and individual sports twice a year.
Lumo-sponsored athletes and teams in 2023
For the 2023 season, the Lumo athletes are Viivi Lehikoinen (400m hurdles), Henry Manni (wheelchair racing), Mustafe Muuse (long-distance running), Nooralotta Neziri (100m hurdles), Emil Soravuo (gymnastics) and Juulia Turkkila & Matthias Versluis (ice dance).

The OVO Gymnastics club's women's first team OVO Team and the OVO Junior Team will continue as the team sponsorship partners.
Viivi Lehikoinen, 400m hurdles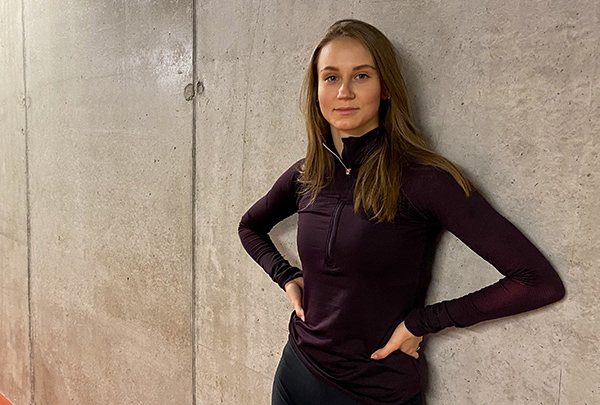 For 15 years, Viivi Lehikoinen has been involved and competing in athletics, in 400 metres hurdles. Viivi has been highly successful, both in Finland and internationally:
Personal best 400mH 55.42 – U23 Finnish record
Tokyo Olympics 2020 25th 55.67 –
European Athletics U23 Championships Tallinn 4th – 55.42
World ranking 33rd in 400mH
European ranking 19th in 400mH
U23 European ranking in 400mH 5th – in 400m, 20th
TOP10 400mH average 55.985

Viivi's thoughts on the cooperation with Lumo:
"I have won multiple medals in junior level major events, I was a member of the adults' Olympic team at the Tokyo Olympics and recently I competed in adults' finals in Munich. I joined the Lumo team in 2022 and in the same year, I made a real breakthrough and scored the Finnish record in adults' series. A coincidence? Hardly!"
Henry Manni, wheelchair sprint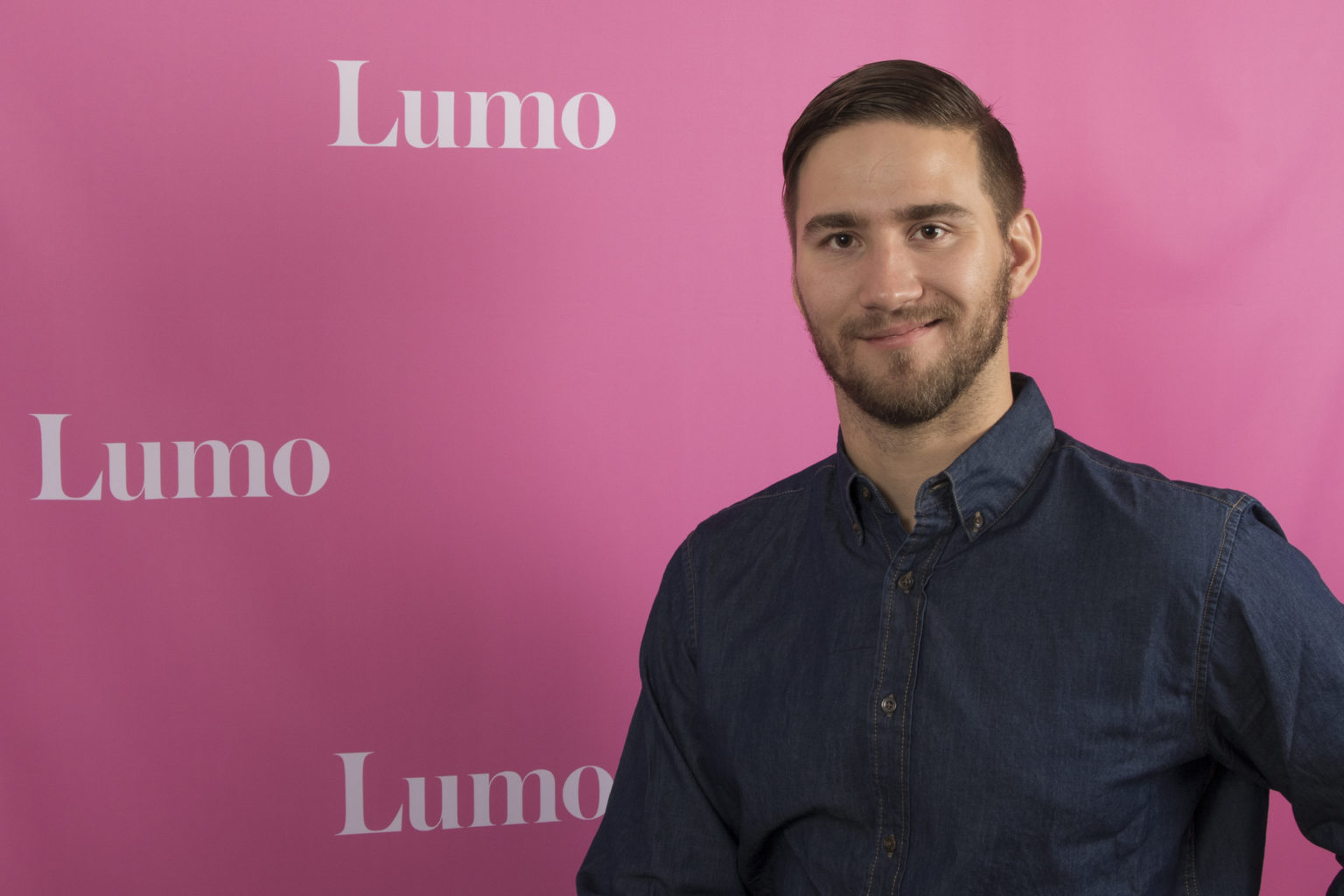 Henry has won five World Championship medals, nine European Championship gold medals and one bronze medal in wheelchair racing at the Paralympics. He competes in the T34 class. He has also won several medals in major events at the junior level in wheelchair racing. Henry has previously also competed in the canoe sprint and canoe polo.

In 2010, he won a World Championship bronze medal in the K-1 class 200-metre race in Poznań. Henry holds the European Championships Records in the 100-, 200- and 400-metre wheelchair sprint events with times he posted at the 2016 European Championships. He also won bronze in the 100-metre sprint at his first Paralympics in Rio in the same year. Henry set a new European record for the 400 metres in the spring of 2019. In the summer of 2021, his placements were 4th and 5th at the Tokyo Paralympics, and he also won European Championship for the 100 metres sprint. 2022 was an exceptional year with no major events, but in Paralympic racing, Henry's world ranking was 2nd & 5th. At one of the sprint distances, he was only 0.04 seconds slower than the 2nd place holder in the ranking.

Henry's thoughts on the long-term cooperation with Lumo:
"Lumo is my longest-standing cooperation partner and has been a very important sponsor for a decade now. Over the past ten years, I have won 18 medals in major competitions and have faced many challenges and disappointments, but the cooperation has lasted and it still continues."
Mustafe Muuse, long-distance running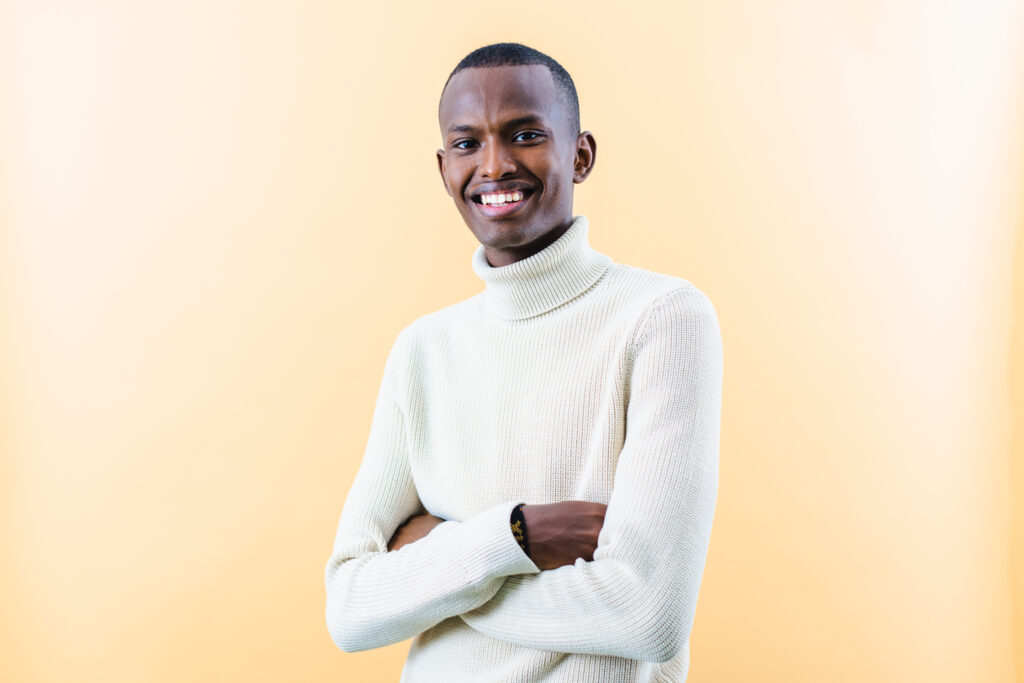 Mustafe Muuse is a long-distance runner from Turku, Finland, whose aim is to beat Finnish records that have so far seemed unbeatable.

In 2022, Mustafe became known among the Finnish people by winning senior men's cross country Finnish Championship as the youngest runner in the history of the Finnish championship in over 100 years. In addition, Mustafe came 2nd in the 5000m event at the Finnish Athletics Championships, and 3rd in the 1,000m event. He also won the U23 Nordic Championship on 5,000m.

Mustafe's thoughts on the cooperation with Lumo:
"My goal is to go as far as possible in the field of running and do the job that is required. I also want my story to show people that starting points don't matter. What matters is what you are willing to do to achieve your goal."
Nooralotta Neziri, 100m hurdles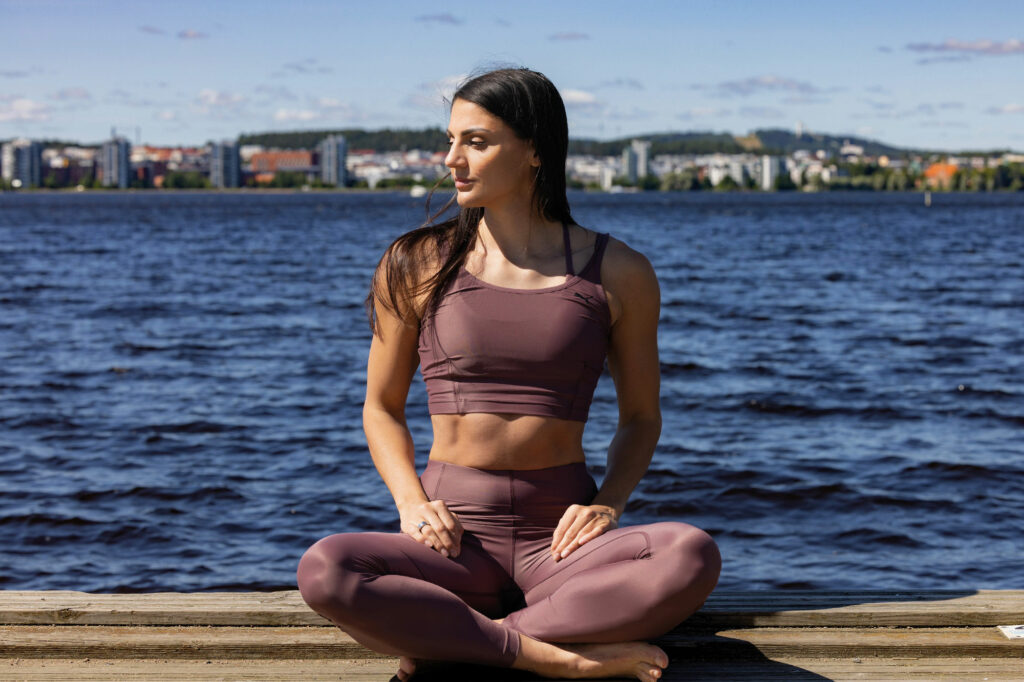 Nooralotta Neziri is a top hurdler. She has been sponsored by Lumo since the very beginning. Her career as a professional athlete is fantastic. In the 2022 indoor season, her result was only 9 hundredths of a second short of the Finnish record she had achieved the year before. In 2021, she won 4th place in the European Indoor Championships, scored the Finnish record in 60 m hurdles and won one of the events of the World Indoor Tour.

In 2020, she scored the Finnish record in 200 m hurdles, won the Finnish Indoor Championship and came 2nd at the Finnish Athletics Championships. In 2019, she came 6th in the European Indoor Championships and qualified for the semifinals in the World Athletics Championships. In 2016, she qualified for the semifinals in the Olympic Games.

Nooralotta's thoughts on the cooperation with Lumo:
"I've been very lucky to have been a member of the Lumo team from the very beginning, for ten years! Without supporters, I could not achieve top-level results."
Emil Soravuo, Gymnastics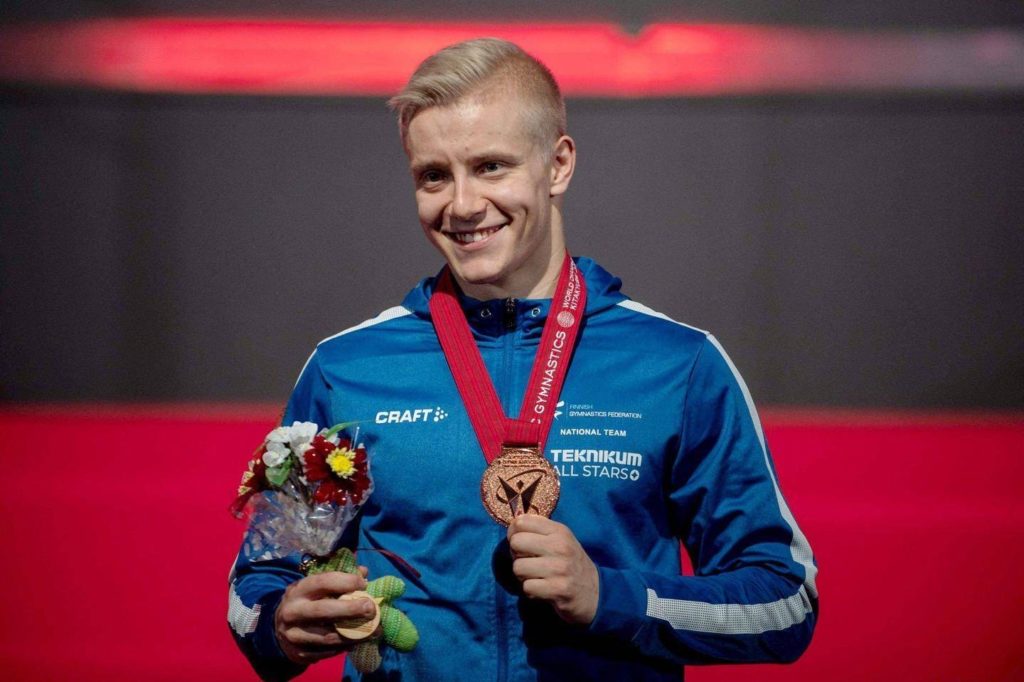 Emil Soravuo at last became known to the whole nation in October 2021, when he won the historic bronze medal at the World Artistic Gymnastics Championships. At the 2022 European Artistic Gymnastics Championships, he placed 11th and became Finnish champion in the same year. Emil has competed successfully in the World Cup, placing 4th, 5th and 6th in 2018–2019, and winning gold in the European Games 2019.

Emil's thoughts on the cooperation with Lumo:
"Continued cooperation with Lumo is very important in order for me to be able to continue the demanding preparations for the Paris Olympics and, above all, to take care of my body in this strenuous sport. It's really great to be one of the successful Lumo athletes."
Juulia Turkkila & Matthias Versluis, ice dance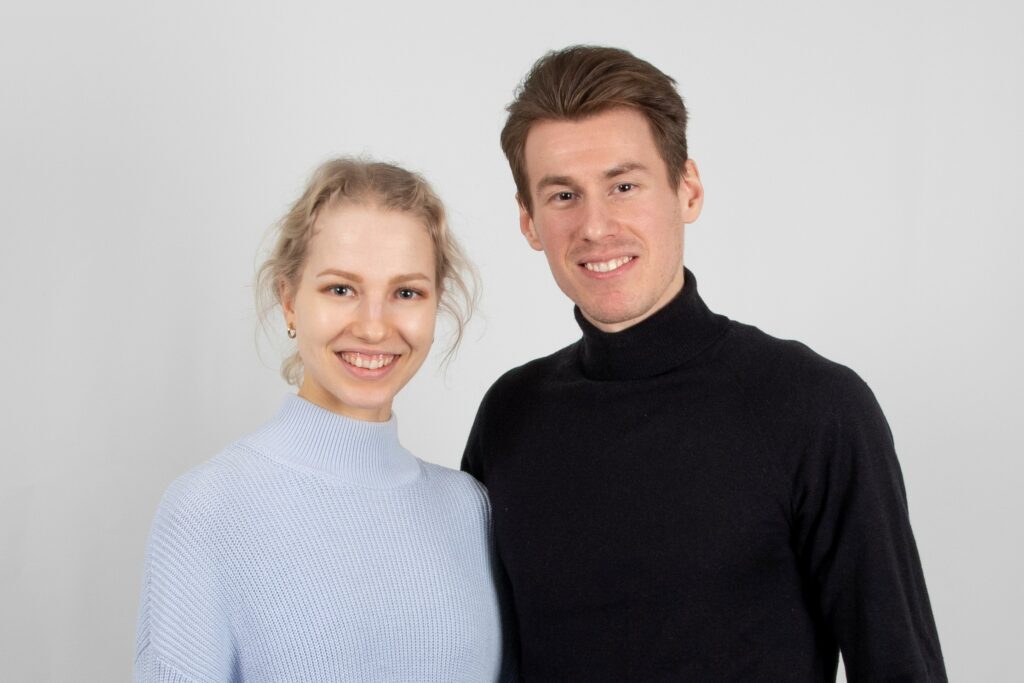 Juulia Turkkila and Matthias Versluis are an ice dance pair who have been skating together since 2016. Before their career in ice dance, both competed as solo skaters, achieving, among other things, Finnish championships in 2014.

Turkkila and Versluis's career in ice dance has been on an upward trajectory: at their first major event, the 2019 European Championships, they placed 11th, and 16th at the World Championships in the same season. In 2022, the pair represented Finland at the Beijing Olympics, finishing 15th. At the World Championships in the same year, they came 12th. The pair also achieved their first podium finish in the 2022 ISU Grand Prix series, winning bronze at the Grand Prix of Espoo.

Juulia and Matthias's thoughts on the cooperation that is about to start:
"We look forward to this cooperation with Lumo. It's great to be on the team. For us, this cooperation is very important, as Lumo's support enables us to pursue our goal, reaching the very top in ice dance."
OVO Team and OVO Junior Team, Olarin Voimistelijat, Team Gymnastics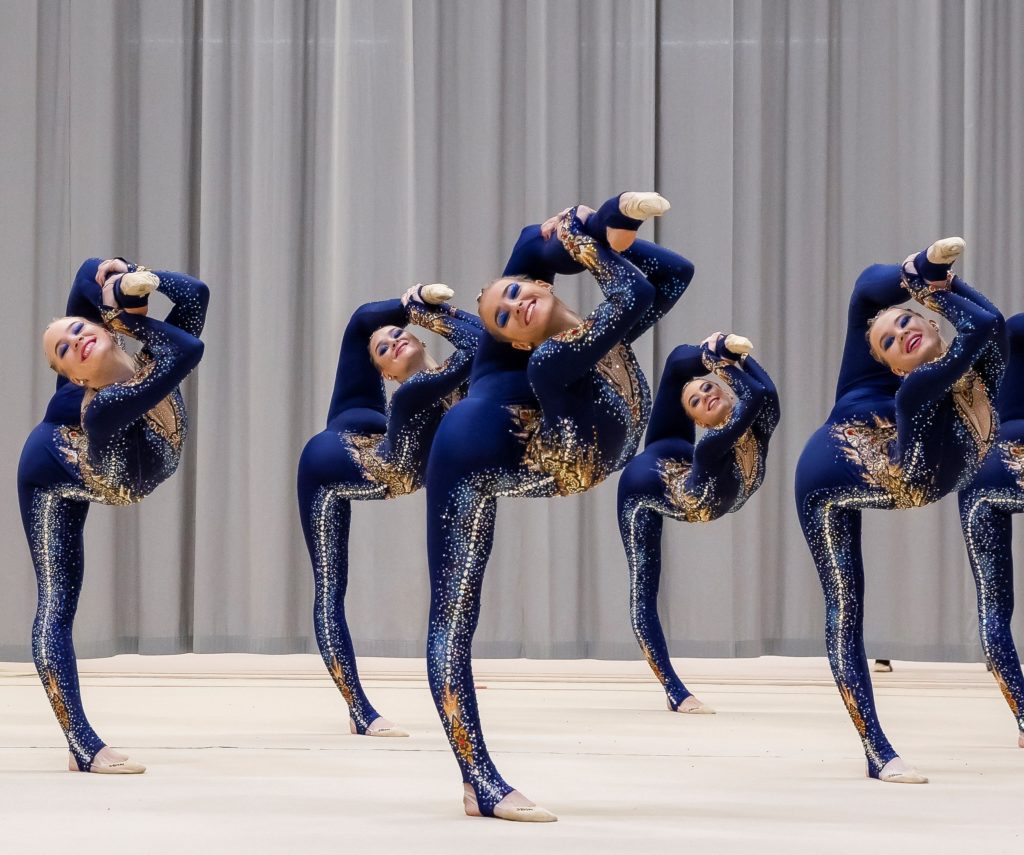 OVO Junior Team is the reigning Finnish Champion in juniors and a World Championships bronze medalist. OVO Team is the 2022 Finnish silver medalist and 2021 Finnish Champion, and 4th in the World Championships. Since they were founded, both teams have been part of the national team every season and have won numerous Finnish and World Championship medals.

OVO Team trains 24 to 32 hours a week. The team is part of the Finnish Gymnastics Federation's national team and attends training camps at Kisakallio Sports Institute.

One of the team's coaches, Anne Niemenkari-Kilpi, comments on our cooperation as follows:
"It's great that our cooperation with Lumo continues, as the support has been significant for our teams. Team gymnastics is one of the most popular girls' sports in Finland, and by supporting women's sports teams, Lumo also sets a good example in promoting equality in top-level sports."
Page updated 18 September 2023