We offer our customers better urban housing. A range of different housing services make Lumo homes a unique housing solution.
Flexible digital housing services
Our goal is to serve our customers better and make living and housing easier on a daily basis. We are constantly working towards improved digital services to make access to our services as easy as possible for our customers.
The Lumo webstore allows customers to rent a vacant apartment online. Customers can also find details on the available apartments on our Lumo.fi website. Customers have the flexibility to deal with agreements outside office hours or from another municipality. There is no rental deposit for rental agreements made in the webstore, and the service comes with a satisfaction guarantee.
My Lumo is a web application for Lumo tenants, which enables the tenant to book and buy services, as well as pay rent on a mobile device. The My Lumo application will be implemented from early 2019 onwards for all Kojamo's tenants.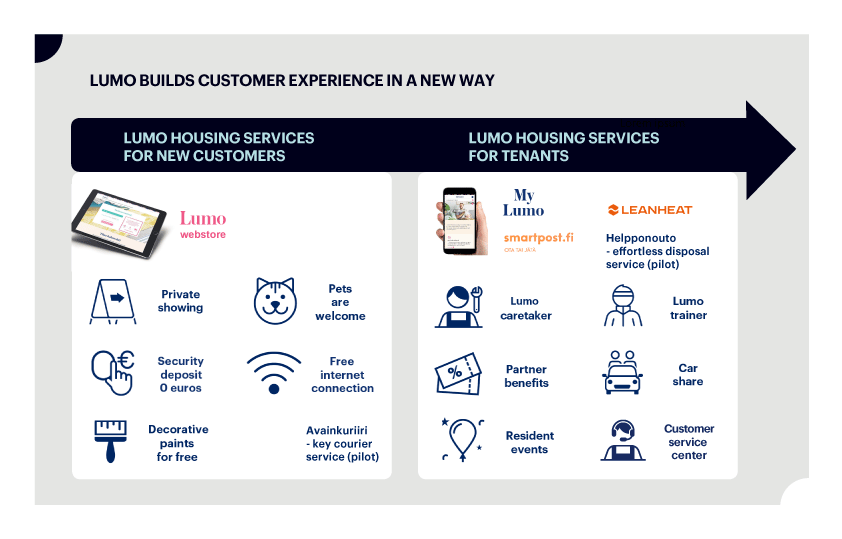 Depending on where they live, Lumo tenants have access to various other services as well, such as Lumo Caretakers, yard coaches, Smartpost parcel lockers and a wide range of different tenant events. Tenants can check their building's service offering from the My Lumo web application.
Page updated 7 May 2020