Urbanisation supports our business
As we operate in the residential real estate sector, the company is affected by the situation on the residential property market and its development particularly in the Finnish growth centres. The company is also affected by macro-economic factors, such as economic growth, employment, disposable income, inflation and population growth. The trend of urbanisation supports our business operations.
General operating environment
According to a forecast by the Finnish Ministry of Finance, investment growth is set to slow down significantly in 2019. Fewer new construction projects will be started. The increase of trade barriers and the declining growth prospects of the global economy are decreasing the industrial and other sectors' incentive to invest. Households will have more disposable income and household consumption is expected to increase.
Urbanisation
Migration from the countryside to urban areas has continued in Finland for decades. According to the projections of Statistics Finland, the number of people living in Finland's growth centres is expected to grow by approximately 8 per cent between 2018 and 2028. The population of the capital region is expected to increase to approximately 1.4 million people by 2040.
People moving to large growth centres increasingly see rental housing as an easy, safe and flexible way of living. Many who move to the beat of the city want to live close to services, hobbies and leisure activities. Urban dwellers are interested in the possibilities provided by circular economy, such as carsharing.
Residential real estate market in Finland
The focus of real estate market growth is on new development. Accelerated urbanisation will increase the demand for apartments, boosting prices in the growth centres. Demand for small and well-located apartments has increased both in owner-occupied and rental housing markets.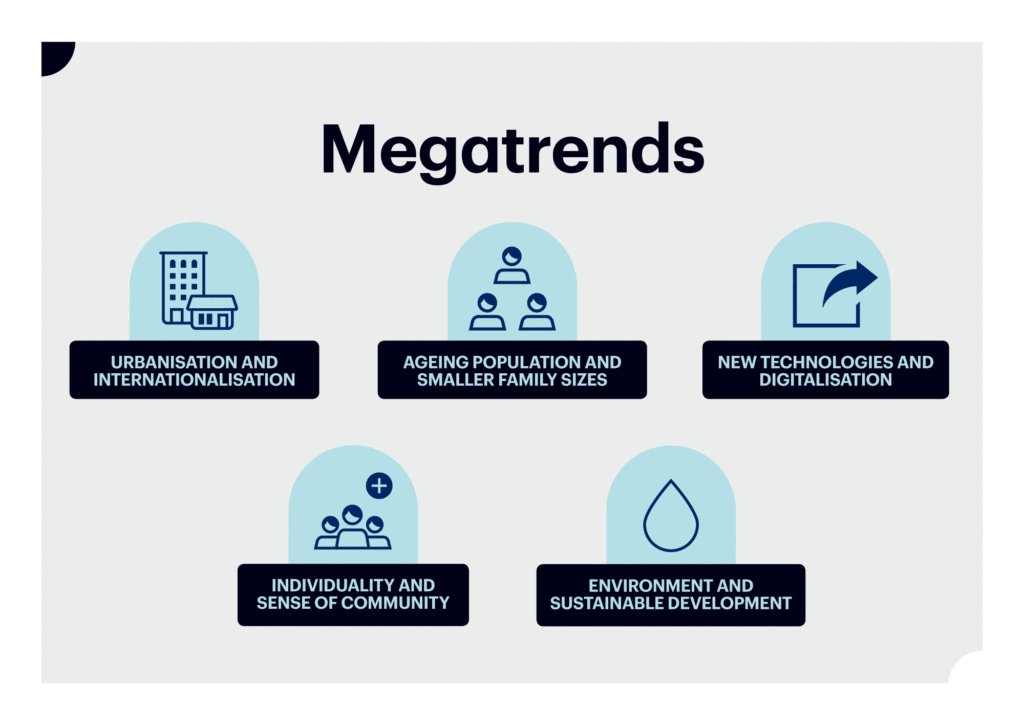 How do we respond to these trends?
We are focusing on the seven Finnish growth centres where there is high demand for rental housing.
The average size of our new apartments, 45 m2, fits the demand.
Approximately 72% of our housing supply are studios and one-bedroom apartments.
We are enabling urban living as a Service: for example, we have introduced Lumo Caretakers, a carsharing scheme and SmartPost parcel service at our Lumo apartment buildings.
We create new kinds of resident activities and support the sense of community.
We take sustainability into account in construction and service development.
We develop dense urban housing next to good public transport links.
All our own contractor-based new property development consists of nearly zero-energy buildings (nZEB).
Page updated 19 June 2019