Lumo One is a 31-storey skyscraper with 291 Lumo rental apartments to be built next to the Redi shopping centre in Kalasatama, Helsinki.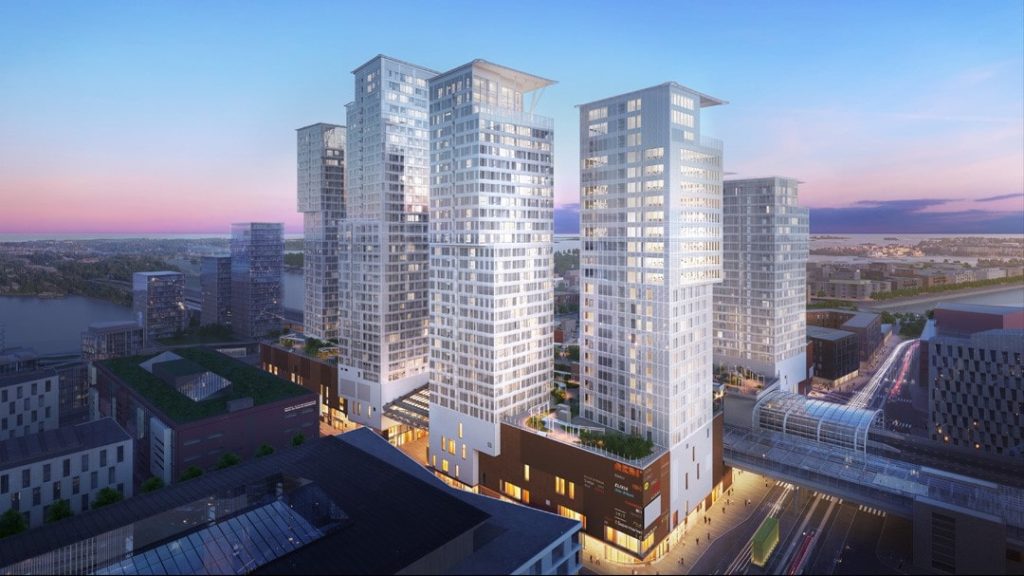 Lumo One provides an alternative to owning a home and easy access to a variety of services needed in daily life. The apartments, high-quality materials and services of this tower building offer an exceptionally high level of housing. The well-appointed shared club room and its large terrace is a great place for the building's residents to cook a meal with their friends or enjoy a sauna high above the city centre. The building's location next to the shopping centre also ensures excellent local services and transport links. The construction of the skyscraper will be completed in the autumn 2022. The address of the building will be Työpajankatu 17 A.
Kojamo plc and SRV signed a deal on 21 April 2020 and agreed to start the construction of the building. Indirectly, the employment impact of the construction projects corresponds to 550 person-years.
Watch a live feed from the SRV on-site camera.
Model images
Page updated 22 December 2020