Lumo One is a 31-storey skyscraper with 291 Lumo rental apartments next to the REDI shopping centre in Kalasatama, Helsinki, built in autumn 2022.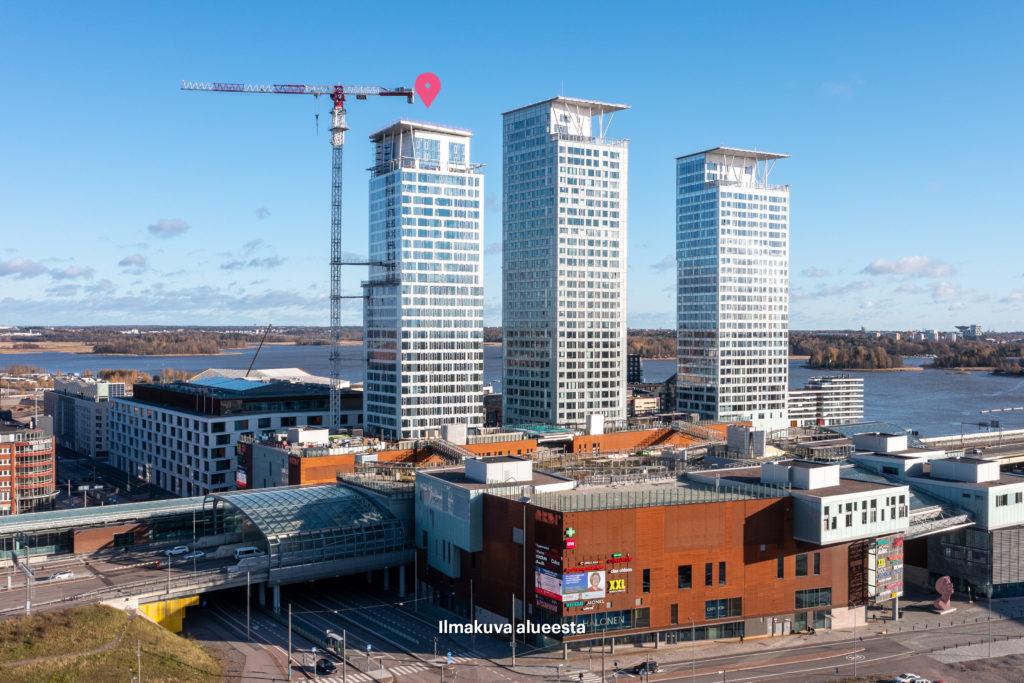 Lumo One provides an alternative to owning a home and easy access to a variety of services needed in daily life. The over 120 metre tall Lumo One building is located in a prime spot in Kalasatama's skyscraper district, on top of the shopping centre REDI and right by the seaside, surrounded by beautiful views and excellent services. You can take the elevator right from your doorstep to the shopping centre which has a multitude of great services and excellent public transportation connections.
The apartments in the Lumo One skyscraper are carefully designed, cozy and high-quality city homes. The interior materials come in three styles: bright white, warm light wood tones or edgy black. In addition to a spectacular view, the apartments include conservatories in place of balconies, and the windows in the other rooms extend to the floor as well. On the 29th floor of the building there are well-equipped shared premises with glazed terraces, excellent sauna facilities and a carefully designed multipurpose common area which invite the building's residents to cook a meal with their friends or enjoy a sauna high above the city centre. The residents of the building also have a wide variety of housing services available to them to make daily life and living easier.
Kojamo plc and SRV signed a deal on 21 April 2020. The construction of the skyscraper was completed in the autumn 2022 and the address of the building is Työpajankatu 17 A.
Model images
3D presentations and videos
Read more
Page updated 23 November 2022