Service platform and development
We want to provide our residents with the best possible customer experience. On our innovation and service platform, Kojamo, residents and partners can together pilot and develop housing services.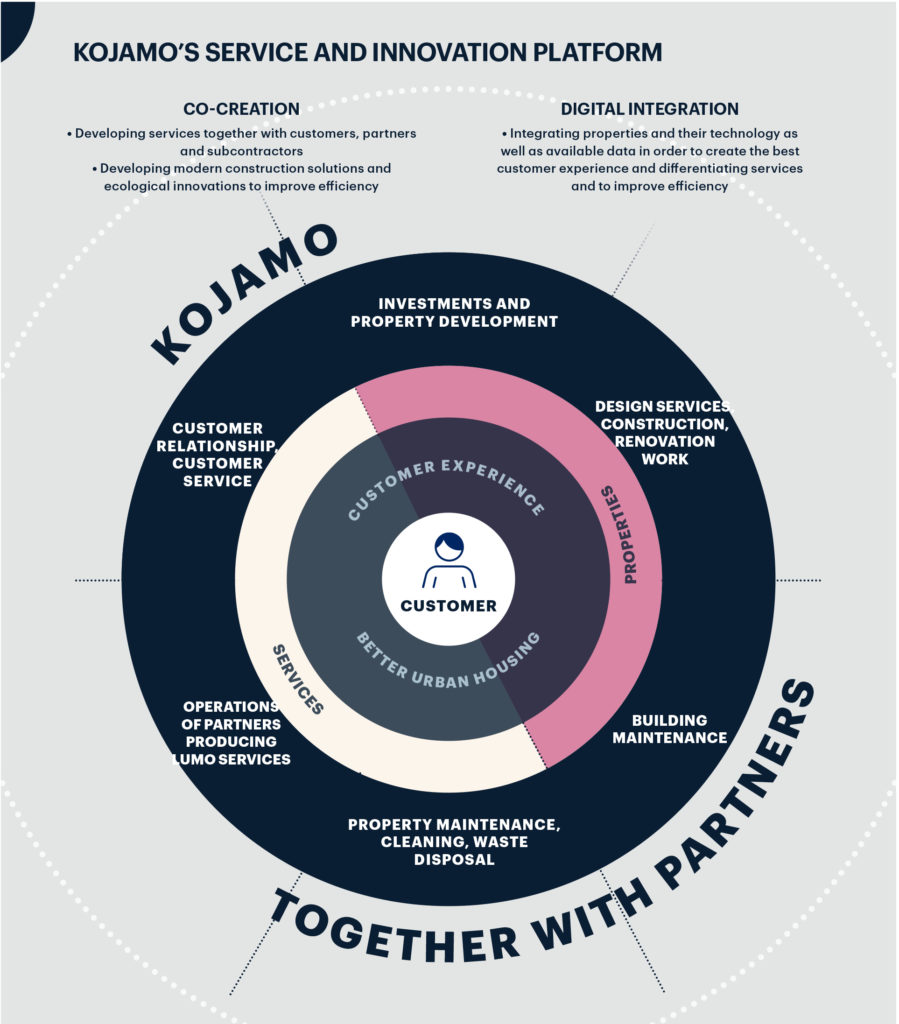 We produce services related to our apartments by ourselves as well as with our partners. In order to develop new services, we have created a service and innovation platform that also enables residents to take part.
We are developing our platform to enable an even better way to combine properties and their related technology, information systems and the services provided for our customers. Our goal is to enhance cooperation with our partners in developing new services.
Good examples of services co-created with partners are the Avainkuriiri and Helpponouto services, developed with Lassila-Tikanoja, currently being piloted in Helsinki and Vantaa.
My Lumo makes services mobile
A part of our service and innovation platform is the My Lumo web application, with which a Lumo tenant can book and buy services and even pay their rent.
My Lumo offers residents digital services that make everyday life easier, such as submitting a maintenance request and paying rent quickly and easily on a mobile device. Later, it will also be possible to use the web application to purchase home delivered services, such as cleaning or food services, or reserve common club or remote working spaces and order services for them.
Page updated 19 June 2019