Kojamo Sustainability Programme
Our sustainability programme is based on our strategy and mission of creating better urban living. With our sustainability programme, we commit to complying with the UN Sustainable Development Goals and aim to use carbon-neutral energy in our properties by 2030.
As part of our goal of becoming carbon-neutral, we have joined the Net Zero Carbon Buildings Commitment of the World Green Building Council (Net Zero Carbon Buildings 2030 -Commitment).
The sustainability programme consists of four responsibility themes focused on the key impacts of operations, the most important goals and the expectations of stakeholders. In addition to the company's long-term responsibility efforts, the programme is based on a materiality analysis on responsibility. The materiality analysis was conducted to ensure that the sustainability programme focuses on the most important themes of responsibility in terms of the company's strategy, business operations and stakeholders.
Strategic focus area 2020-2023: Environment and sustainable development
We create better urban living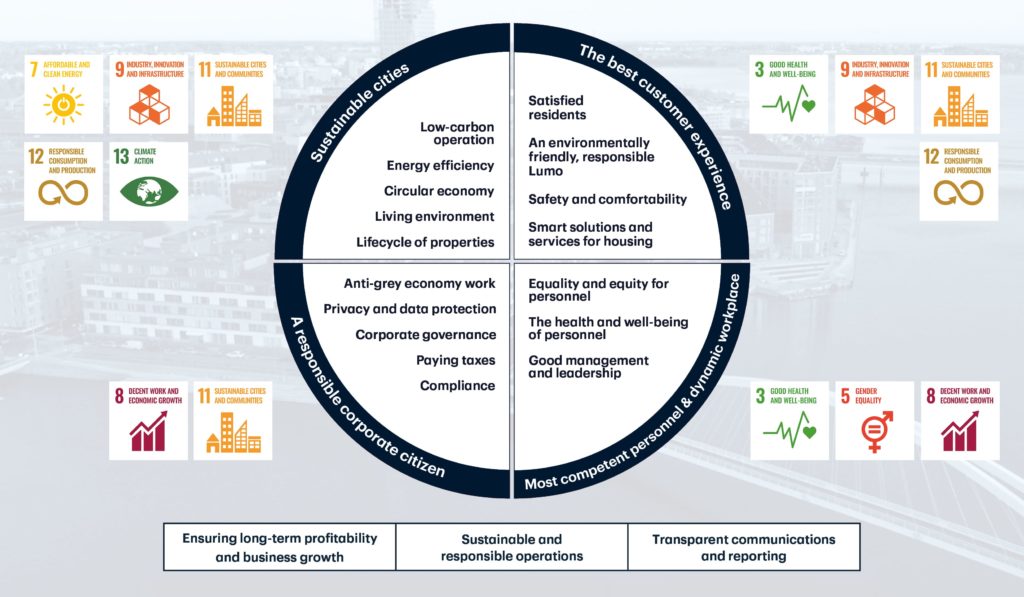 Check out the Kojamo Sustainability programme in the form of a podcast:
The focal points of the Kojamo sustainability programme
Check out the Kojamo Sustainability programme in the form of a pdf presentation: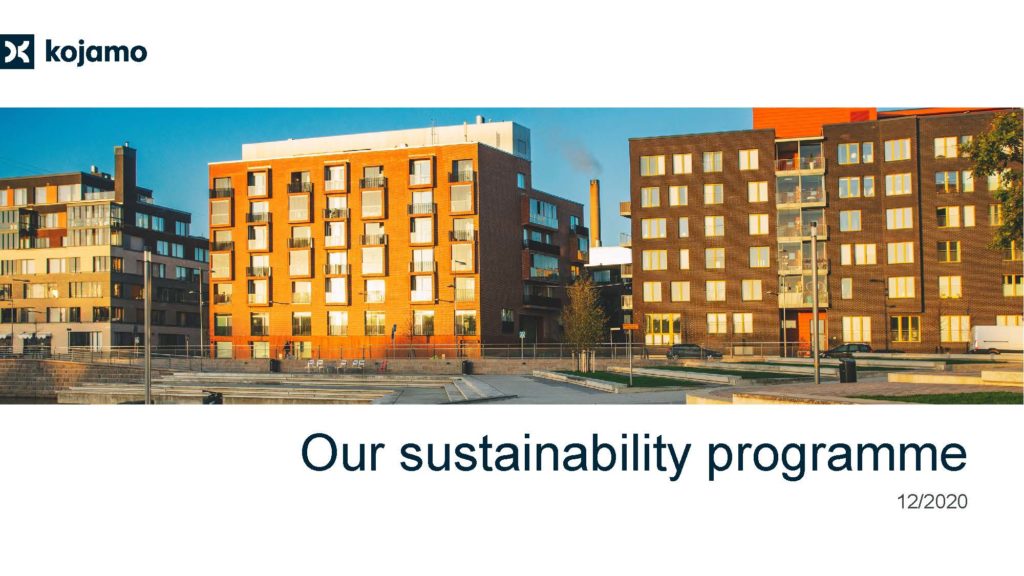 Page updated 23 February 2023