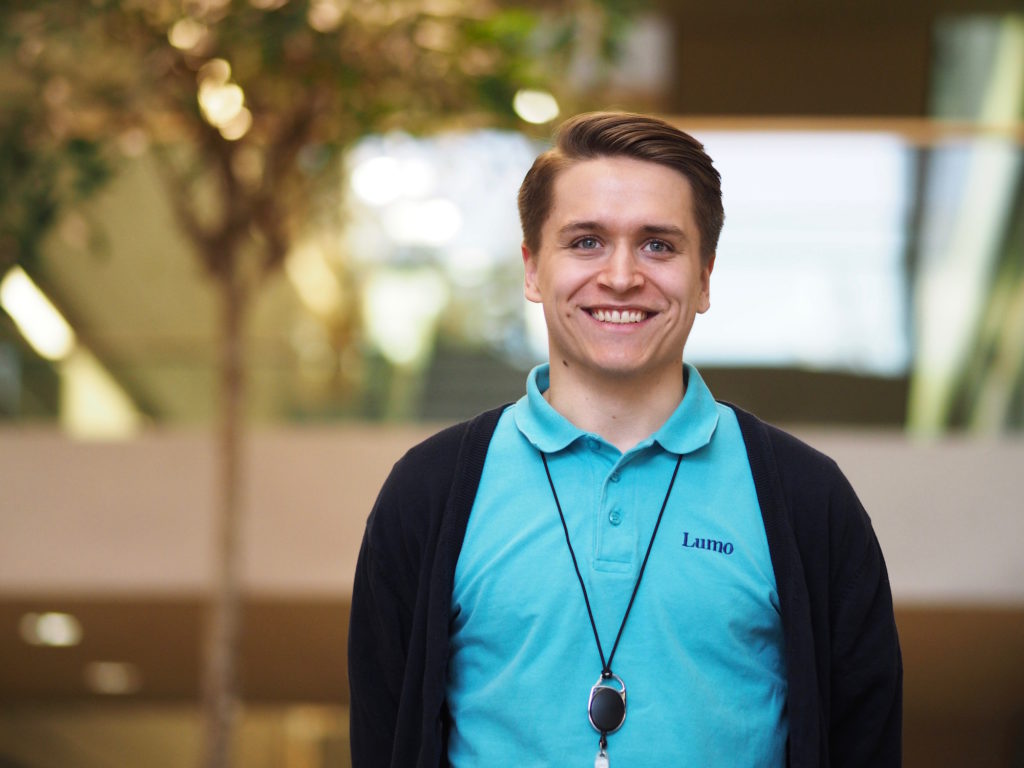 Valtteri Saarinen has worked as Kojamo's sales representative for a few years now. He works at the company's headquarters in Helsinki. Valtteri's job description includes presenting apartments to potential tenants and helping them with the renting. In addition, sales work is a significant part of finalising the renting process.
– After I got my Vocational Qualification in Business Management, I served in the military for a while, after which my friend and current colleague hinted me of an open vacancy at Kojamo.
Valtteri had not previously been acquainted with the rental business but felt an affinity to sales and customer service, which is why he had the courage to send out the application.
– The job description for a sales representative sounded really interesting and varied – and here we are! Valtteri says.
Valtteri turned out to be an excellent sales representative, and after his temporary contract ended, the contract was extended.
Encounters with customers make every day different
The work of a sales representative is very human-oriented, and encounters with customers make every day different. Valtteri travels during his workday between different locations depending on the showing schedules.
– Changing the scene keeps my mind fresh! You never know in the morning what the day is going to be like, Valtteri says.
A driver's license is necessary for a sales representative, as Lumo cars are used as means of transportation. In addition to a driver's license, a brisk and energetic service attitude is also recommended.
An open conversation culture encourages development
Independent work enables full focus on one's own work. At the same time, problem-solving skills play an important role when one must react quickly to different situations.
– The working environment is, of course, one of the most important qualities, and at Kojamo it's really good. Employees get their voices heard; my manager is interested in hearing my opinion and suggestions, Valtteri says.
An open conversation culture and clear goals motivate Valtteri toward his best performance.
-I know what is expected of me. In addition, constant feedback helps me to develop in my role, Valtteri says.
Are you interested in working as a sales representative? Apply for a summer job at: kojamo.fi/kesatyo.
Kojamo plc offers rental living and housing services in Finnish growth centres. The vision of the housing investment company is to be a pioneer in housing and the number-one choice for our customers.