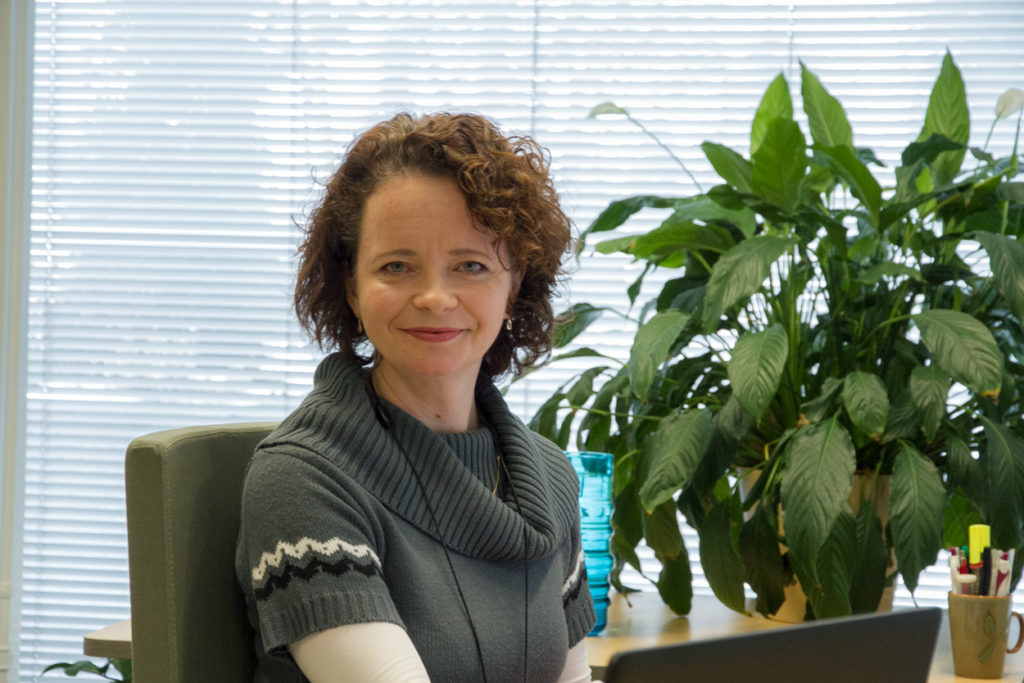 Service manager Elise Hasselgren is a long-term Kojamo employee: she started at the company in 2000 and has since seen a lot.
– I started in 2000 in financial administration recording energy invoices. Along the way, I have also worked as a debt and purchase ledger keeper, cashier and accountant. In 2005 I took charge of the lease accounting team and a few years later the service manager of rent control, Elise says.
In 2014, Elise moved on to leading the new customer service centre and has stayed on that path since.
– I'm working on the customers' behalf, together with my amazing team! Elise says happily.
High customer satisfaction
For Elise, the best thing about her job are the people – her own teammates, everyone working at Kojamo as well as the customers. It is a great feeling when the customer is content after receiving service.
– We send out feedback forms to tenants after calls. Customers have been very keen on recommending us: in 2017, the NPS for customer service was approximately 63, and the new year began with an even better score of 67, Elise says.
Sometimes customers want to make sure that their positive feedback reaches the customer servants.
– One customer had received such in-depth advice on how to use the webstore that after renting the apartment, they called our customer service to thank for the help. In addition, they sent us written feedback via the feedback form. That was a customer who really went the extra mile to thank us, Elise commends.
Last year, Kojamo's customer service also began using Facebook Messenger.
Making success possible
People are Elise's thing: she likes customer service and working with people.
– When I had contact with customers already in my role as the leader of the lease accounting team, I knew fairly quickly that customer service was my thing, Elise says.
I'm proud of my crew every day!

Elise Hasselgren
For Elise, people are the reason she gets up for work.
– If the morning has gotten off to a bad start, smiling faces and cheery "good mornings" get my spirits up again.
As a service manager, Elise feels she's making success possible for others. The best part is to watch service advisors succeed in their jobs.
–I'm proud of my crew every day! Customer service can give you so much energy when you notice time after time how many things we can help the customers with. Of course, this would not be possible without support from the entire organisation, so every Kojamo employee is needed! Elise says.
Kojamo plc offers rental living and housing services in Finnish growth centres. The vision of the housing investment company is to be a pioneer in housing and the number-one choice for our customers.