Real Estate Assistant Reetta Kankkunen likes Kojamo's courage to change. "I am always ready to try out new things", she says.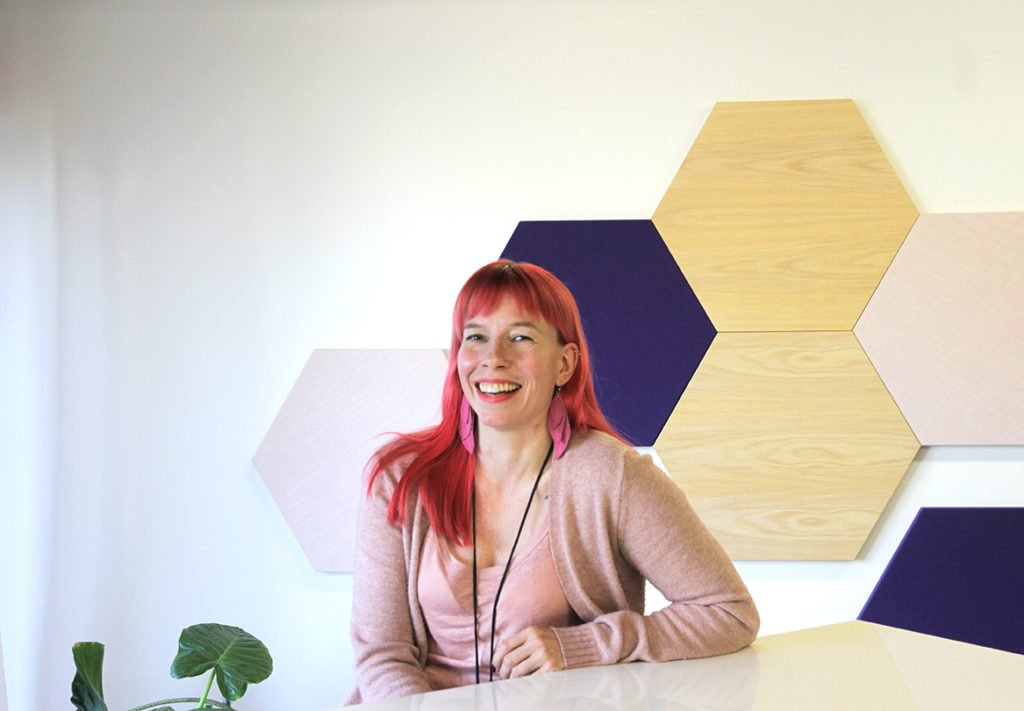 Reetta Kankkunen works at Kojamo as Real Estate Assistant. She was interested in Kojamo as an employer already before starting work at the company in 2016. "I had heard a lot of good things about Kojamo from my friends who worked here," says Reetta. When a suitable position opened up, the decision to apply for it was easy to make.
Reetta's tasks consist of creating and updating property information, including newly constructed, acquired and renovated properties, as well as maintaining the existing property portfolio. When it comes to sales transactions, Reetta updates the information and keeps the systems up to date. She also looks after electronic and technical archives.
"It's great that new things are developed here."
In addition to her daily duties, Reetta is a member of Kojamo's Green Office team and is involved in many other projects, too. "It's great that new things are developed here," comments Reetta. "I am always ready to try out new things so I am involved in quite many things." 
Different properties bring diversity into work
Updating property information requires a lot of work but archiving serves as a counterbalance. Reetta's main interests are new properties and larger projects. As she is eager to get her hands into major projects, things roll smoothly. "I want to have information correctly in the systems at one go. Maybe this is where you can see my drive to succeed. I also know that other people depend on my work so I want to do it diligently."
The Real Estate Assistant's duties also involve investigative work. However, Reetta does not mind: "I like detective work and digging into things when information is not immediately available. At the same time, you may sometimes find very interesting information about acquisition properties."
The Kojamo community gives energy
When asked to tell about Kojamo as a workplace, Reetta smiles. "This is definitely the best place where I have worked," says Reetta.
Contributing factors include especially the good atmosphere at work and the meaningfulness of the work: "I enjoy my work. I get to do meaningful work that is significant for business."
"I get to do meaningful work that is significant for business."
Kojamo offers many different benefits to its employees and Reetta says she has tried nearly all of them. As an active sportswoman, she has taken particular advantage of the sports services. Her favourites include culture vouchers, massages and the gym at the head office: "I use the gym many times a week – sometimes I practically live there."
Furthermore, Reetta has taken part in many joint personnel events, such as movie nights and sailing events. "They are really nice events," comments Reetta. Even though many of the benefits are useful to her, one of them is definitely the best. "The one that I'd never give up is the gym benefit," Reetta says laughing.