The demand for charging electric and hybrid cars in one's own parking lot has increased greatly in recent times. Lumo is responding to the demand by offering its residents an Electric car charging service.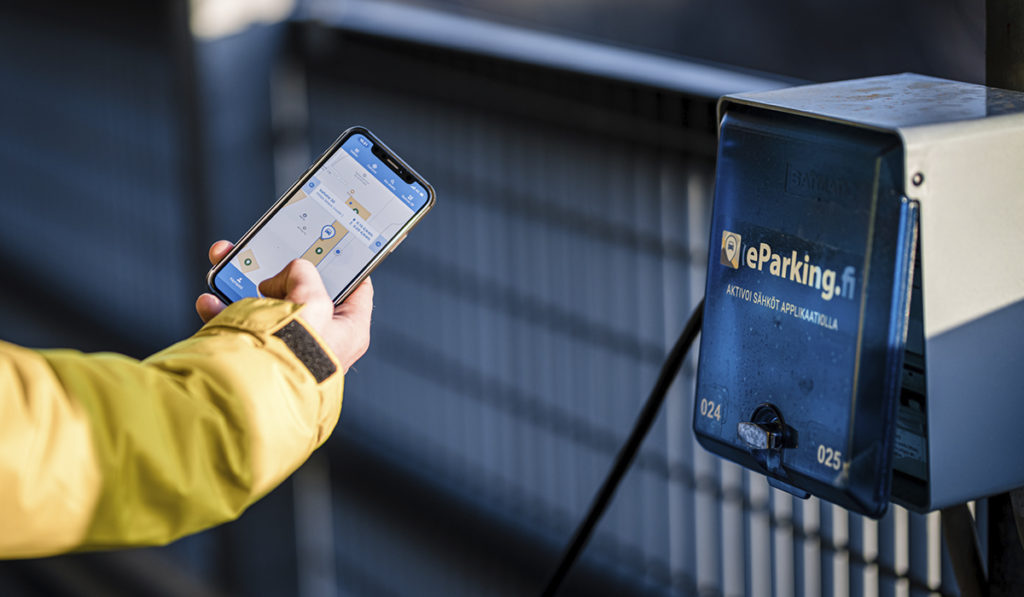 In addition to good public transport connections, residents of Lumo homes have access to a comprehensive car-sharing service, shared bicycles and a shared boat in order to reduce emissions from mobility related to housing.
Now also the Electric car charging service, previously piloted among Lumo residents, has been expanded to cover almost all Lumo buildings in Finland – in cooperation with eParking.
Electric car charging service requested by Lumo residents
The Electric car charging service allows residents to order a charging post for an electric and hybrid car for their own parking space to replace the current electric heating post. The service is now available in approximately 400 Lumo buildings.
"During October 2021, before the official launch of the Electric car charging service, a total of approximately 7,200 kWh was used for charging electric vehicles in Lumo buildings. With average vehicle electricity consumption, this means that more than 30,000 km of travel was powered by carbon-free electricity from Lumo homes during the month. At the same time, our residents saved more than 2,000 litres of fossil fuels and, correspondingly, CO2 emissions from transport decreased by nearly 4 t CO2. We're on the right track!" Pasi Kujansuu, Director of Property Services at Lumo homes enthuses.
Lumo wants to provide its residents with a sustainable means of getting around and to develop housing services in accordance with the residents' wishes in order to reduce emissions from mobility related to housing, which is in line with the targets of its sustainability programme. The company is committed to achieving carbon-neutral energy consumption for its entire housing stock by 2030 as well as to meet the annual emission reduction targets.
"As of now, an electric car charging post is located in the parking space of approximately 200 Lumo residents. I expect the number to multiply over the next year," Kujansuu predicts.
Lumo services available via the My Lumo service
With the My Lumo service, residents can easily handle all matters related to housing and tenancy relationship in a single place. Residents can also start using Lumo services with My Lumo.
The My Lumo service quickly became popular among residents. Approximately three out of four Lumo home residents are already using the service.