As part of our strategic priority of having the most competent personnel and being a dynamic place to work, we want to create a first-class employee experience for everyone at Kojamo. In 2021, we advanced our corporate culture by focusing on the development of leadership skills.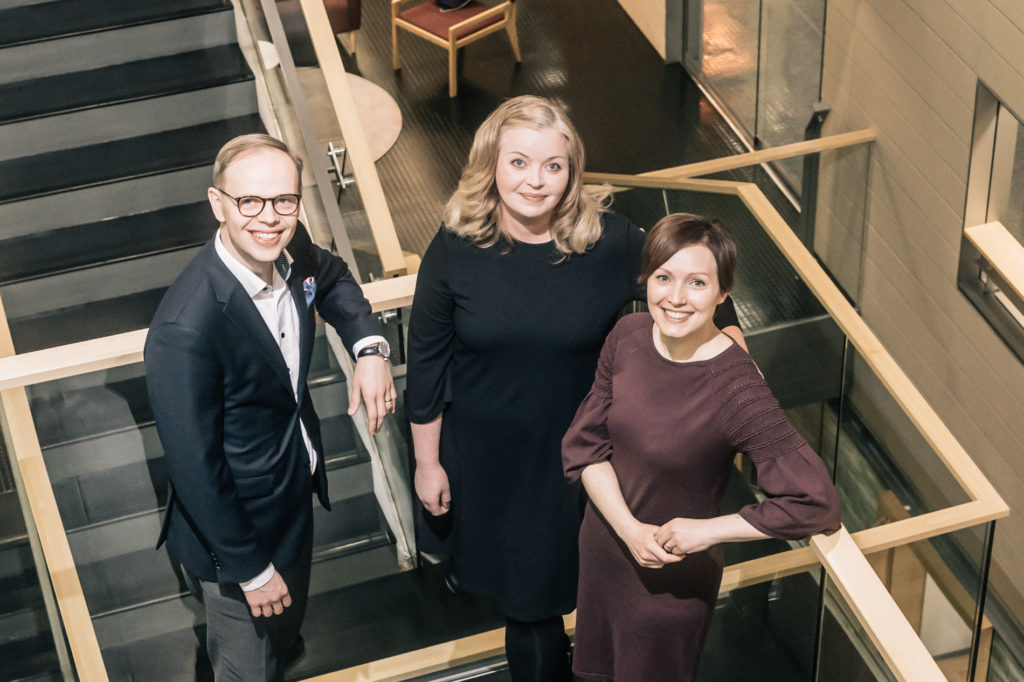 Our aim is to provide a first-class employee experience for everyone at Kojamo. It is important for us that our employees find their work meaningful. In our day-to-day operations, we build a first-class employee experience by developing a corporate culture that is based on our values, comprehensively looking after our employees' well-being at work and by ensuring high-quality leadership throughout our organisation.
In 2021, we advanced our corporate culture by focusing on the development of leadership skills. We clarified the roles of supervisors and established common leadership methods and goals.
"In the first half of the year, we sharpened the common goals of our leadership culture between the senior management and a group of approximately 35 supervisors. The leadership principles of supervisors at Kojamo were were shaped into formulated Leadership Steps – concise guidelines that support our daily work," says Jenni Marko, HR Manager at Kojamo.
In the second half of the year, we focused on putting these goals into action by implementing them in our daily work. This stage was supported by sparring group activities and a three-part training programme. In the Leadership Steps, we recognised themes that we wanted to discuss in greater depth through various group exercises.
"Before the training programme began, we conducted a self-assessment for each supervisor to establish a comprehensive understanding of the way they work. Self-examination and adapting one's ways of working were the overarching ideas in these training activities. When you know yourself well, it is easier to recognise and understand other people's needs and ways of working and influence them in a manner that produces good results," Marko says.
The efforts to develop the leadership culture were received positively by Kojamo's supervisors. In particular, they valued the various concrete tools to support their work, such as exercises aimed at improving one's presence between meetings.
"The Leadership Steps and supervisor training activities provided us with a clear, shared view of what kind of company Kojamo is, what Kojamo's approach to supervisory work is and what expectations the organisation should have regarding leadership and supervisory work. The training activities were very practical and the entire process, which included peer group work, was successful and rewarding in many ways. In my daily life at work, I have noticed that I am now thinking more carefully about the effectiveness of my messages," says Area Director Sanna Karppinen from Kojamo.
"The supervisor training was fantastic. I liked the fact that the focus was not solely on what good leadership is between supervisors and their subordinates. The training served as a good self-leadership tool for anyone. The main takeaways for me personally were the importance of presence and listening skills in management," says Olli Turunen, Unit Director, Investments.
After the supervisor training, we will continue to put the Leadership Steps into action in our entire workplace community at Kojamo. In our most recent personnel survey, supervisory work was rated as the strongest area among all of the surveyed themes, which speaks to the success of the development project.