Lumo Kodit Oy and Pohjola Rakennus Oy Uusimaa have entered into an agreement on the construction of a residential building at housing company Asunto Oy Martinlaaksonpolku 4. The building will contain 53 Lumo apartments.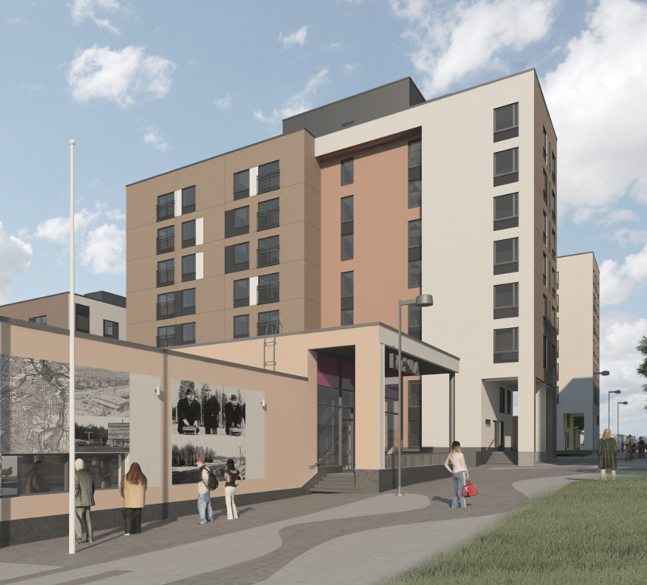 Martinlaaksonpolku 4 has an excellent location near public and commercial services and the Martinlaakso station on the Ring Rail Line. The construction has already started, and the apartments will be completed in summer 2018.
Most of the apartments are studios and one-bedroom apartments, but there are also a few family apartments. The average living space area of the apartments is 43 m2. Parking places for 24 cars will be built in the underground parking hall.
"These new Lumo apartments are modern and urban, which is in line with our strategy," says Kim Jolkkonen, Real Estate Development Director at Kojamo Group.
The construction of Asunto Oy Martinlaaksonpolku 4 is based on a framework agreement made earlier between the parties, covering a total of over 260 Lumo rental apartments in Vantaa, Helsinki and Hyvinkää. "The construction projects covered by the agreement have had a good start, and we expect to start constructing the last building in the summer," says Kim Bono, CEO at Pohjola Rakennus Oy Uusimaa.
VVO Group is now Kojamo. Kojamo plc focuses on real estate investments in Finland, renewing rental housing in order to make it increasingly attractive. The vision of the housing investment company is to be a pioneer in housing and the number-one choice for customers.