Lumo building As Oy Helsingin Viuhka, winner of the Finnish Concrete Structure Award, opens its doors for the OpenHouseHelsinki event. The event is an opportunity for city dwellers and visitors to learn about architecturally interesting sites. OpenHouseHelsinki aims to bring designers and residents together and open a discussion on the environment.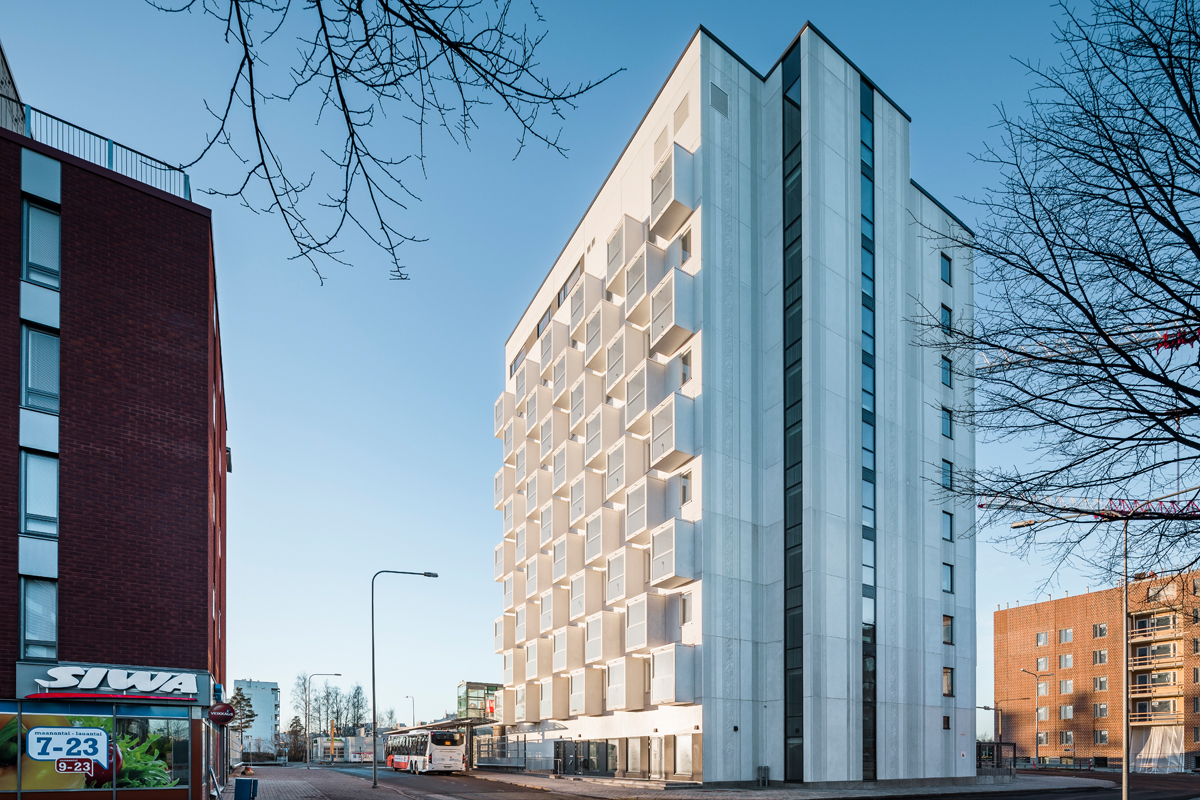 Situated next to the Rastila metro station in Vuosaari, Helsinki, As Oy Helsingin Viuhka won the Concrete Structure Award 2016 for its challenging and innovative architectural and structural design and high-quality execution.
The doors of As Oy Helsingin Viuhka will open on Saturday 20 May at 3 p.m. The residential building is located in Retkeilijänkatu 1 and the tour starts from the square in front of the building. The site will be presented by CEO Jaakob Solla from Arkkitehtitoimisto Konkret Oy, the primary designer of the building.
New balcony solution
The residential building is faced with white concrete, graphic, striped concrete, and painted surfaces. The dice balconies of the street facades brighten up the scenery, and the different surface structures are designed to reflect light and cast shadows in a visually interesting manner.
The dice balconies are a completely new balcony solution. The balconies were installed as prefabricated elements. The elements came with waterproofing, water-outlet pipes and cladding. The balconies also make the building more distinctive, forming dice-like shapes in the facade.
VVO Group is now Kojamo. Kojamo plc focuses on real estate investments in Finland, renewing rental housing in order to make it increasingly attractive. The vision of the housing investment company is to be a pioneer in housing and the number-one choice for customers.