Four modern apartment buildings will be completed in the Aerola residential area in the proximity of Helsinki Airport and great services. The high-quality Lumo apartments at Pyhtäänkorventie 25 range from single to three-room apartments. The apartments will be completed in March 2018.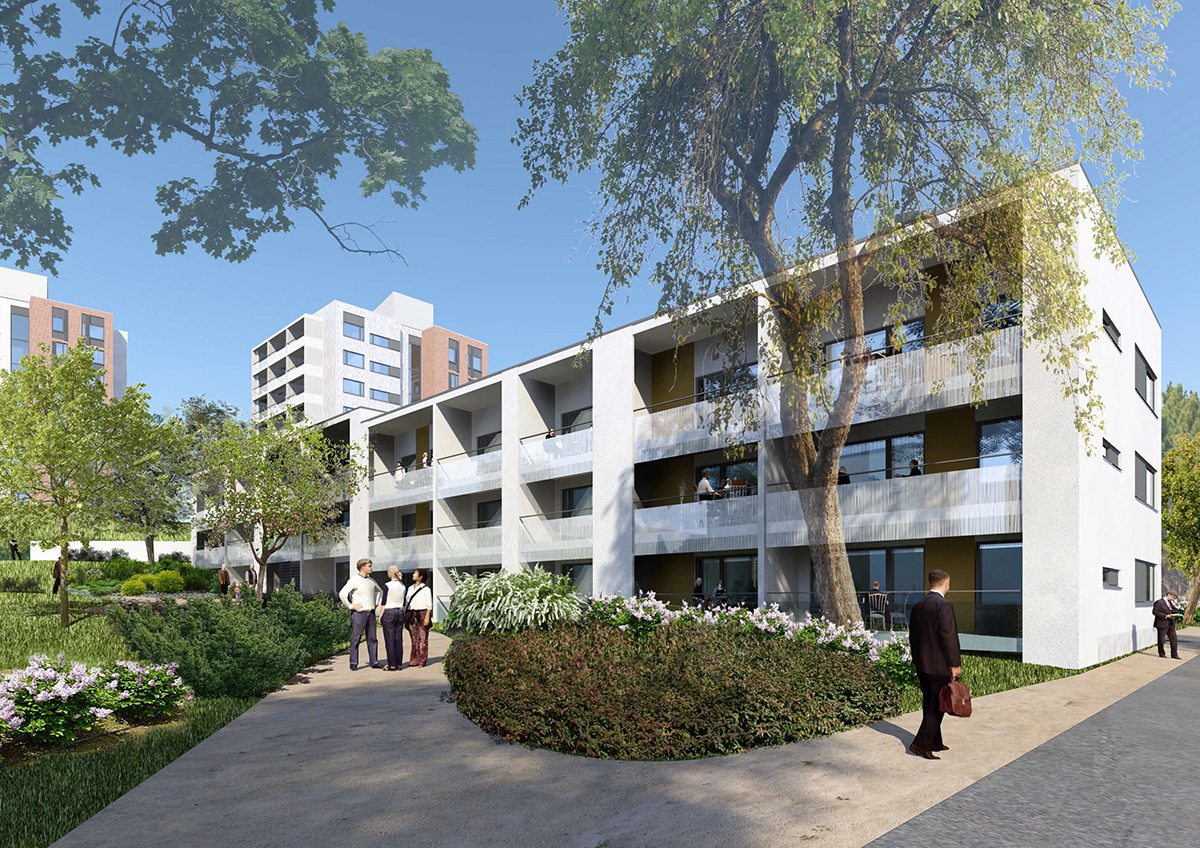 A total of 139 Lumo rental apartments will be completed in four apartment buildings at Pyhtäänkorventie 25. The apartment buildings will have elevators with the exception of the low-rise, three-storey apartment building. All apartments will have glazed balconies which are like extra rooms in the summer.
The high-quality apartments with light colour schemes have laminate flooring and the bathrooms are tiled in grey tones. All of the apartments have dishwashers, refrigerator/freezer units and ceramic cooktops that make everyday life easier. The windows have blinds.
Pyhtäänkorventie 25 is a smoke-free building, as are all our newly constructed properties. Smoking is prohibited in the apartments, on the balconies, and in the shared areas of the building. There is a designated smoking area in the yard.
The views from the top storey apartments of the highest buildings are spectacular. There is an inner courtyard with a play area for children. There are 104 parking places reserved for drivers in a separate parking facility.
Some cars can be parked in the carports located at the edge of the plot.
The peaceful Aerola residential area is close to nature and located only approximately a kilometre from the Jumbo shopping centre, Flamingo entertainment centre and Aviapolis railway station.
Read more and apply for your new home at https://verkkokauppa.lumo.fi/vuokra-asunnot/Pyht%C3%A4%C3%A4nkorventie%2025
Kojamo plc focuses on real estate investments in Finland, renewing rental housing in order to make it increasingly attractive. The vision of the housing investment company is to be a pioneer in housing and the number-one choice for customers.