The modern Välimerenkatu 8 property is to be completed at the turn of 2018 in Jätkäsaari, Helsinki, opposite the Hyvän Tuulen puisto park. The Airut block will consist of six unique apartment buildings joined by a boulevard-style courtyard with shared facilities.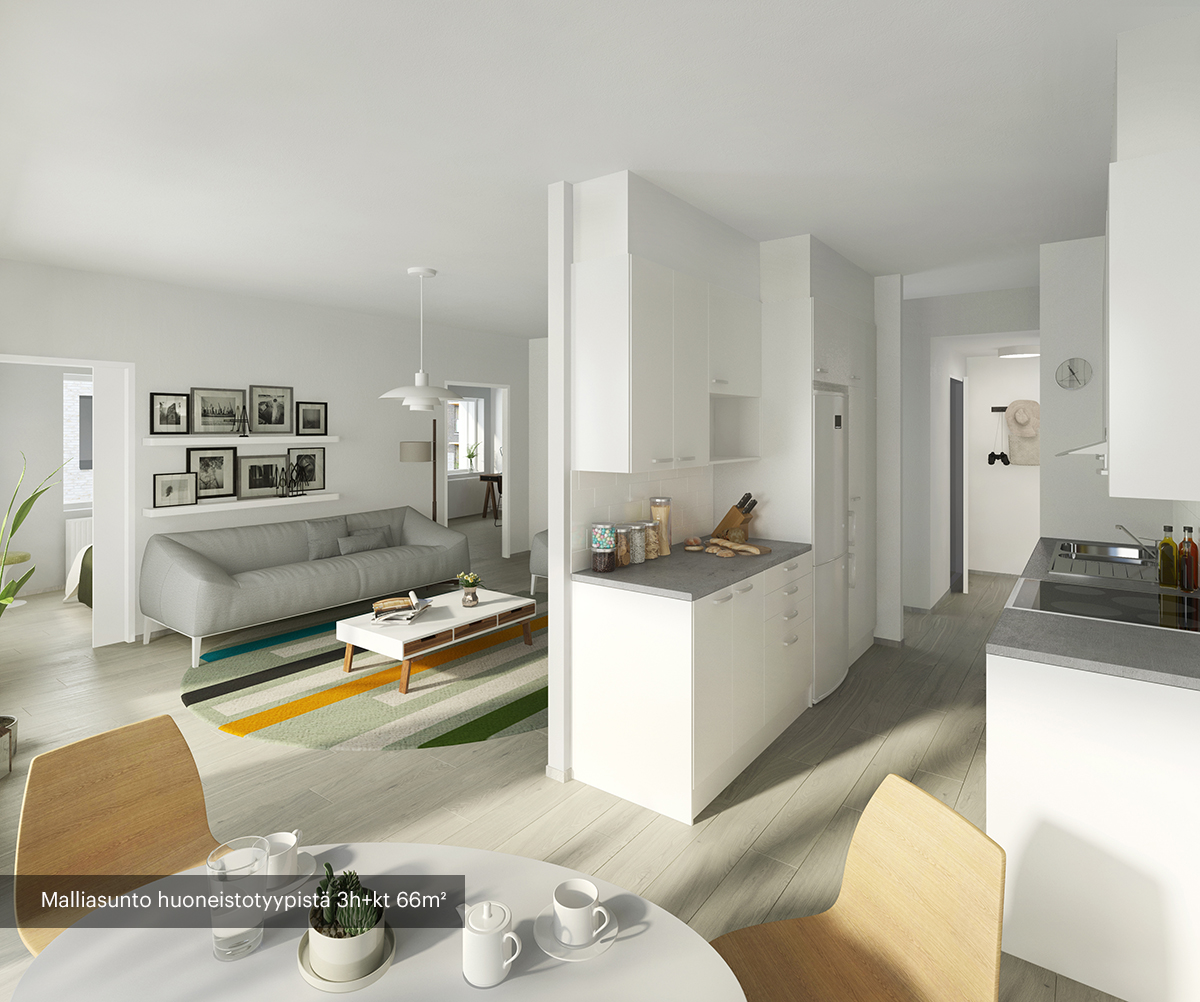 Jätkäsaari is a new seaside neighbourhood in central Helsinki, in an area where good services and connections are a self-evident fact. Residents in the block will have two elevated yards, a communal residential area, and commercially owned sauna facilities. Services in the block include a grocery store, restaurant and the Airut parking facility.
Rent an apartment at https://verkkokauppa.lumo.fi/kohde/11065
The apartments are two- or three-room units of different sizes, and some have glazed balconies. The apartments are decorated in light colours throughout using high-quality, functional materials. The homes are equipped with state-of-the-art technology, including independent heating control in each apartment.
Välimerenkatu is a smoke-free building, as are all our newly constructed properties. Smoking is prohibited in the apartments, on the balconies, and in the common areas of the house.
The benefits available to Lumo tenants include broadband internet that is included in the rent. Pets are also welcome in the buildings. Tenants can also enjoy a wide variety of customer benefits and events.
Kojamo plc focuses on real estate investments in Finland, renewing rental housing in order to make it increasingly attractive. The vision of the housing investment company is to be a pioneer in housing and the number-one choice for customers.