Media release 28 January 2019
In 1969, Finland was fast becoming urbanised and the population moving into cities needed apartments. Kojamo, named Valtakunnallinen vuokratalo-osuuskunta at the time, was established as a result of this demand. The company built housing for tens of thousands of new city dwellers, for whom central heating and running water represented unprecedented luxury. "We are now at a similar turning point as we were 50 years ago," says CEO Jani Nieminen.
"Instead of refrigerators, electric ovens and running water, the integration of various services with housing has become an integral and novel part of today's living experience. For better urban housing, ease and convenience rise to a whole new level when apartments are integrated into city infrastructure and are no longer just sets of walls, ceilings and floors with the standard fixtures. While a tenant makes their apartment a home, we wish to offer them added value services, making their everyday life smoother. In the future, some housing services may be charged on a monthly basis and some based on usage, just like services such as Netflix," Nieminen adds.
EUR 2 billion investments in Finland over five years
Finland is becoming increasingly urbanised, and apartments in growth centres are in high demand. Kojamo has responded to this demand by investing EUR 2 billion in Lumo apartments over the past five years, the single largest investment made in housing in Finland. The newly listed company is Finland's largest real estate investment company in terms of the fair value of its investment property.
According to Nieminen, Kojamo wishes to develop new forms of housing at the international level. "We are developing our Lumo concept both for those contemplating rental housing as well as for those looking to buy. Lumo homes already boast features such as broadband, an electronic housing service portal and a shared car service. Smartpost parcel lockers for receiving online shopping and cold storage lockers for groceries are up and coming. A home is the heart of one's life, and as such, it makes sense to also have the home as a platform for services designed to make everyday life easier."
Kojamo has busted many myths in the industry and made choosing and renting an apartment easy with its unique Lumo webstore. In this way, the company has responded to the growing trends of urbanisation, servitization and communality. The web store is very popular with our customers, and the record of 10,000 rental agreements made online is likely to be broken before next summer.
"We are serving our customers by offering better urban housing and innovative services. During our anniversary year, we will further enhance our service development as we aim for the best possible customer experience in the housing sector. Our staff's will to succeed and courage to create new services will ensure a smoother everyday life and comfortable homes for our customers," says CEO Jani Nieminen.
Smart, energy-efficient homes are part of Kojamo's corporate responsibility
Today, we are making Lumo homes more comfortable and convenient with various smart solutions. The heating in our 26,000 Lumo homes is regulated by an AI system according to weather forecasts. Last autumn, Kojamo implemented an AI heating solution for its district heated properties. The solution provided by the Finnish company Leanheat automatically adjusts heating according to the actual temperature inside the apartments as well as the weather forecast, preventing excessive heating and helping property owners regulate the balance between apartments more accurately than before. The Leanheat solution is a good example of the corporate responsibility that Kojamo's operations are founded on.
Since 2016, all Kojamo's own construction projects have been for nearly zero-energy buildings (nZeb). A total of 800 nearly zero-energy apartments have been completed, and 1,037 are currently under construction. Partially funded by the European Investment Bank, Kojamo will contract the construction of a total of 3,800 apartments by the end of 2020.
Thanks to its extensive investments, the newly listed company is now Finland's largest real estate investment company in terms of the fair value of its investment property. Through its investments and services, the financially strong company promotes the flow of workforce into growth centres. After all, Kojamo was initially established on 29 January 1969 to make it easier for the masses to move into cities for work. Today, Kojamo carries on with this task while envisioning better urban housing for the future. The theme for our anniversary year is "better urban housing for the future."
Further information:
Jani Nieminen, CEO, Kojamo plc, tel. +358 (0)20 508 3201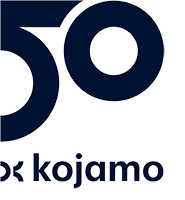 Kojamo is Finland's largest private housing investment company and a frontrunner in the rental housing business. Our mission is to create better urban housing. We operate in Finland's most significant growth centres and our Lumo brand provides rental housing and new types of services for urban housing with 50 years of experience. In the past five years, we have invested nearly EUR 2 billion in Finnish housing. We wish to be the property market frontrunner and the number one choice for our customers. Kojamo's shares are listed on the official list of Nasdaq Helsinki Ltd. https://kojamo.fi/