Kojamo participated in the real estate sector's international GRESB Sustainability Assessment for the second time, improving its result compared to last year and again receiving a Green Star designation for its sustainability efforts.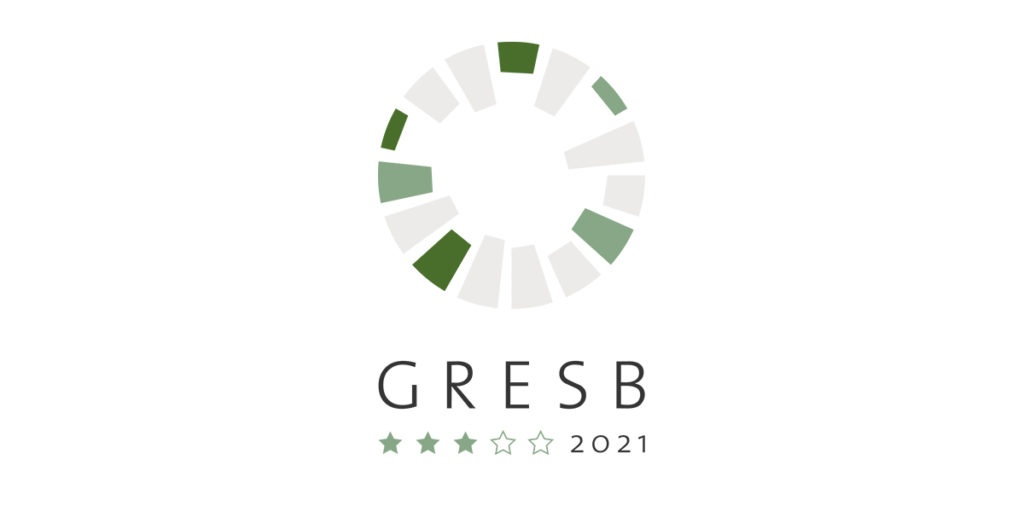 Kojamo received a good result of 77 points out of 100 in its second GRESB Sustainability Assessment. The score improved by seven points compared to the previous year. Kojamo's score exceeded the average result of all of the participants in the assessment (73). Kojamo also exceeded the average score (72) of its comparison group (Europe, Listed Residential) and was placed second in the group. With this result, Kojamo earned its second Green Star designation and three stars out of five.
Kojamo also participated in GRESB's separate Public Disclosure Assessment, which measures the transparency and comprehensiveness of publicly available information. In this assessment, Kojamo achieved the highest A level rating and was ranked second in its comparison group (Northern Europe, Residential).
Full score for multiple assessment categories
Kojamo's strengths in the GRESB Assessment were sustainability management, risk management and stakeholder engagement. High marks were also achieved for the measuring and management of the property portfolio's environmental performance.
"This is another great acknowledgement and an excellent result. We have invested in the development of our sustainability efforts for several years now. Last year, we published our sustainability programme and set ambitious sustainability targets. We have continued to integrate sustainability into our business operations. Our result in the industry's most respected sustainability assessment is proof that we are doing the right things in developing our sustainability and reporting on it," says Hannamari Koivula, Manager, Corporate Responsibility and Sustainability at Kojamo.
Kojamo aims to continue its high-quality and comprehensive sustainability reporting going forward. The company will report in accordance with the GRESB, GRI and EPRA frameworks and continuously develop its reporting.
"GRESB is an internationally recognised assessment framework and an industry benchmark that provides a good foundation for the long-term development of sustainability. Participating in a transparent and respected third-party sustainability assessment is an important part of our sustainability work and related stakeholder communications. The GRESB criteria become stricter and the assessment is developed from one year to the next, which provides an excellent and comprehensive framework for the development of our sustainability," Koivula explains.
A second Green Star designation for successful sustainability work
GRESB awards companies a Green Star designation when their score reaches a certain level. Kojamo earned the esteemed Green Star designation and three stars out of five for the second time for its successful and long-term sustainability work.
"Sustainability is one of Kojamo's strategic focus areas and sustainability is executed, measured and developed as a key part of the company's business operations," Koivula adds.
GRESB Sustainability Assessment
GRESB (Global Real Estate Sustainability Benchmark) has assessed and benchmarked the sustainability of property portfolios and the development of sustainability annually since 2009. GRESB Assessments are used to measure the operations of property sector companies from the perspective of sustainable development. The assessment provides an internationally comparable result.
The GRESB Assessment extensively covers a wide range of areas of sustainability on both the company and property level: company-level management of sustainability, policies and principles, reporting, risk management, sustainability of the supply chain, environmental performance of the property portfolio and stakeholder engagement. Stakeholder engagement covers sustainability aspects related to personnel, customers and property maintenance.

In 2021, more than 1,500 companies and funds from 66 countries participated in the GRESB Assessment, representing over 117,000 properties in total. The Assessment was based on the reporting year 2020.

For more information, please contact:
Hannamari Koivula, Manager, Corporate Responsibility and Sustainability, Kojamo plc, tel. +358 40 581 9921, hannamari.koivula@kojamo.fi

Kojamo is Finland's largest private residential real estate company and one of the biggest investors in Finland. Our mission is to create better urban housing. Lumo offers environmentally friendly housing and services for the city dweller who appreciates quality and effortlessness. We actively develop the value of our investment properties by developing new properties and our existing property portfolio. We want to be the property market frontrunner and the number one choice for our customers. Kojamo's shares are listed on the official list of Nasdaq Helsinki. For more information, please visit https://kojamo.fi/en/.
Read more