Saariniemenkatu 6 in Helsinki's desirable Hakaniemi district, previously in commercial use, has been converted into residential homes. The property has undergone a change of use and a complete refurbishment. The project also saw the addition of a brand new floor comprising four apartments complete with roof terraces. The building now boasts 44 new high-quality Lumo apartments along with three offices and commercial premises. The non-smoking properties will be completed on 1 October 2017.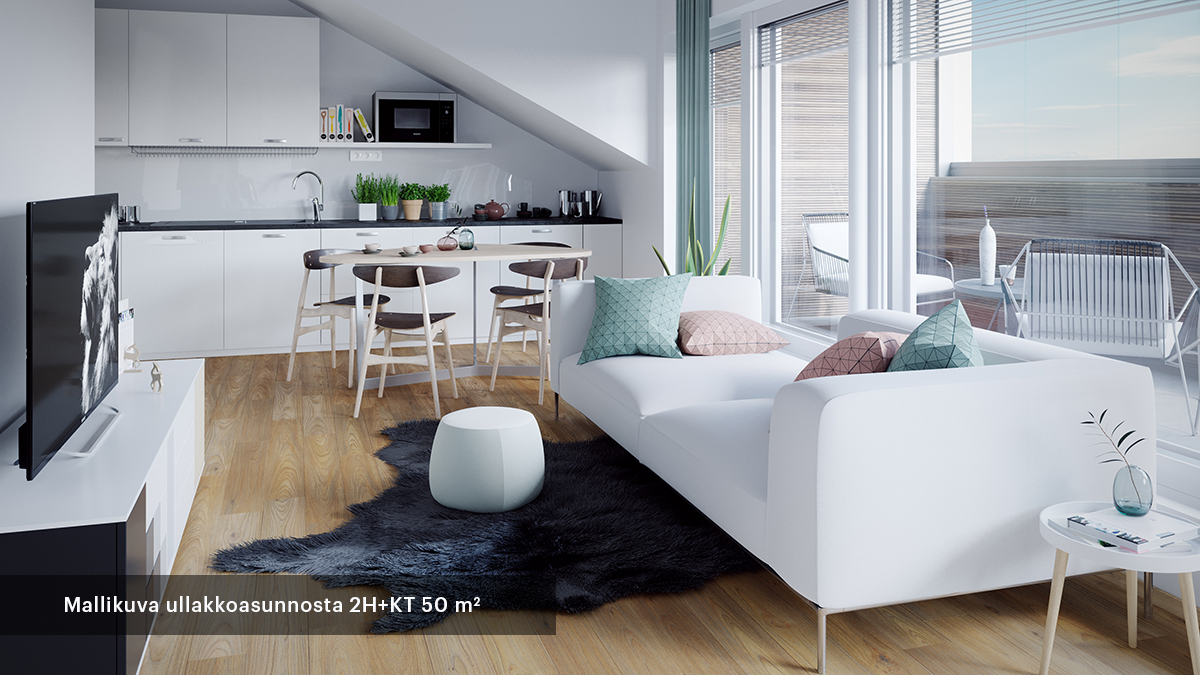 The two-bedroom properties have balconies and enjoy an excellent location close to the bustling Hakaniemi market and the sea. The top floor apartments also feature outdoor terraces. Decorated in light colours throughout, the properties have oak flooring and the kitchens are equipped with integrated ovens, dishwashers and fridge freezers as well as ceramic cooktops.
The building also boasts a full-size rear garden area, complete with landscaping. Residents will also have access to a range of communal amenities, including a luxury lounge, sauna and laundry room. The basement offers
parking facilities for both cars and bikes. Smoking is prohibited in the apartments, on the balconies and across all communal areas.
These properties enjoy a fantastic location and are available to rent via the Lumo web store, commented Laura Koiranen, Sales Manager at Lumo-kotikeskus.
In addition to residential properties, the building also has offices and storage space available. Helsinki's Hakaniemi district boasts a wide range of local services and amenities, excellent transport links and a lively community atmosphere. Thanks to the many green spaces and the sea nearby, the area has a wonderfully leafy feel.
Benefits available to Lumo tenants include broadband internet. Pets are also welcome in the buildings. With a range of resident benefits on offer, living at this property could not be easier or more convenient.
Rent your home online at Lumo.fi/verkkokauppa
VVO-konserni on nyt Kojamo. Kojamo Oyj keskittyy asuntosijoittamiseen Suomessa ja uudistaa vuokra-asumista tehden siitä entistä haluttavampaa. Asuntosijoitusyhtiön visiona on olla asumisen edelläkävijä ja asiakkaan ykkösvalinta.