The apartments at Karavaanikuja 2, close to Rastila metro station, are already available for rent in the customer-friendly Lumo webstore All the apartments are smoke-free, with some offering sea views.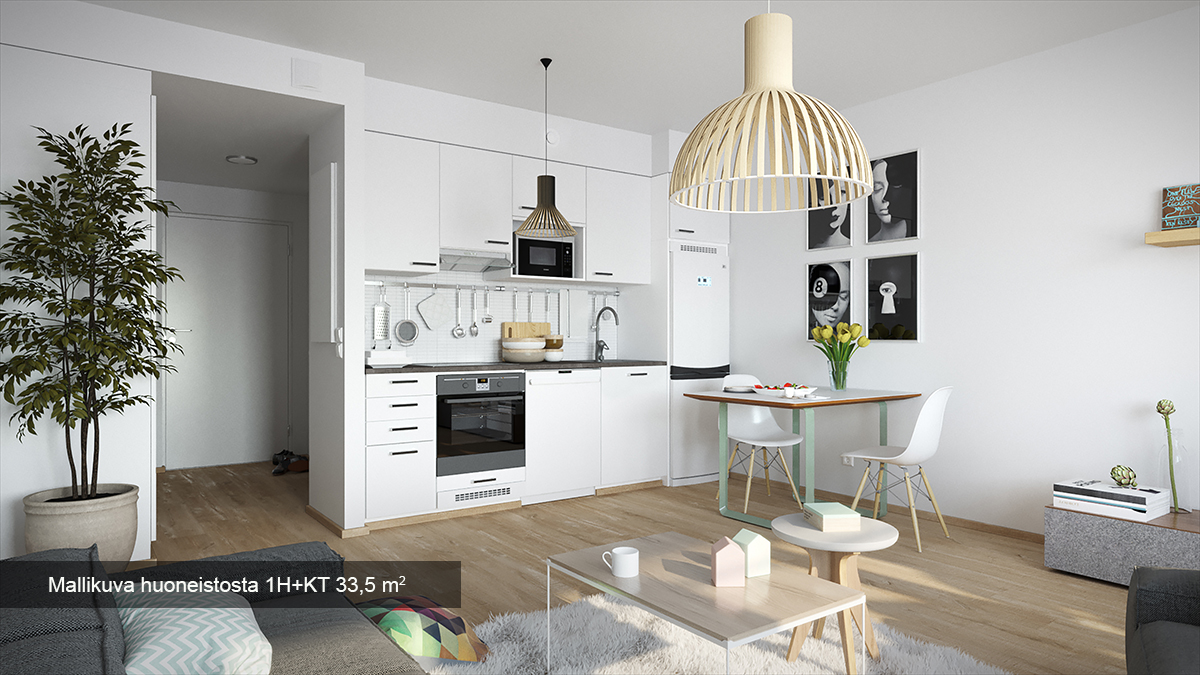 The two apartment buildings with 200 apartments will be completed in stages. The seven-storey building is due for completion in November 2017 and the nine-storey building will be ready in February 2018.
The majority of the apartments are single- and two-room apartments, but they also include three-room homes, all with glazed balconies. There are also five duplexes complete with glazed roof terraces. Decorated in light, neutral tones, all the apartments are front and rear facing complete with oak laminate floors. The kitchens are fitted with ceramic cooktops, integrated ovens and dishwashers, while the fully-tiled bathrooms have underfloor heating installed to increase thermal comfort.
Residents at Karavaanikuja 2 will also benefit from a car sharing scheme. They can choose from five cars and one van, all of which are parked in an adjacent indoor car park, says Nina Silvonen, Sales Director at Kojamo Group.
Furthermore, residents will also have access to the Lumo Lounge, sauna, free washing room and drying facilities. A total of 71 car parking places are available with an additional three places reserved for motorcycles. The area offers excellent transport connections by metro, bus and car.
Broadband internet and water are included in all Lumo rentals, and pets are welcome. The buildings will be smoke-free throughout. Smoking is prohibited in the apartments, on the balconies and in all shared facilities. There is a dedicated smoking area for residents' use in the yard.
VVO Group is now Kojamo. Kojamo plc focuses on real estate investments in Finland, renewing rental housing in order to make it increasingly attractive. The vision of the housing investment company is to be a pioneer in housing and the number-one choice for customers.