The residents of Haapsalunkuja 4, a new property by the sea and near nature, will enjoy a seaside sauna, a tennis court and a swimming jetty and beach that is shared with four other housing companies. The new Lumo apartments will be completed on 1 November 2017.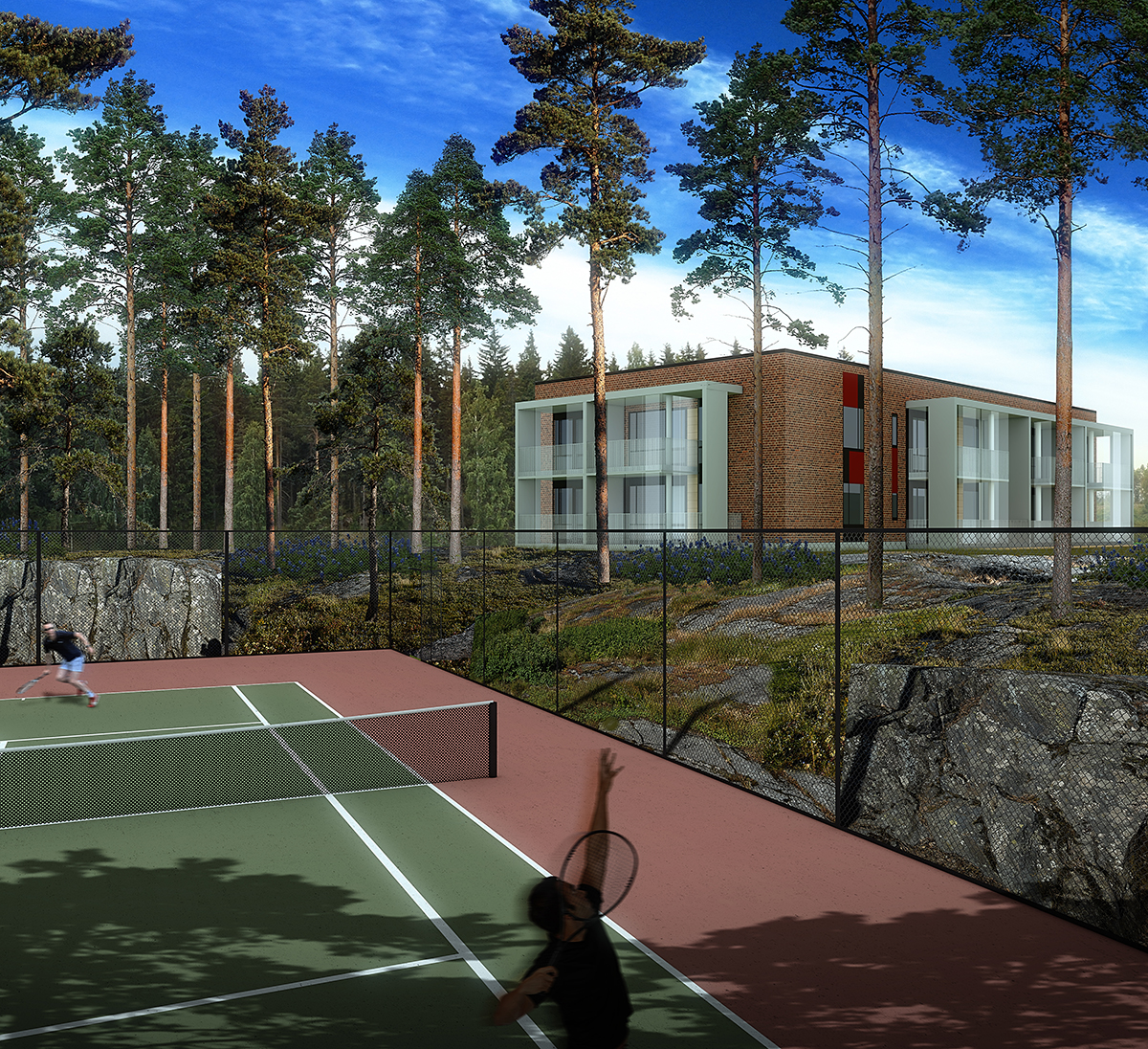 The Lumo housing units at Haapsalunkuja 4 are high-quality two- and three-room apartments. All the apartments of this low-rise apartment building have a light colour palette and a glazed balcony or a terrace. Common areas include a sauna and storage facilities. The residents may use the washing room of the neighbouring Palmsenpolku 2 property.
Haapsalunkuja 4 has a pleasant location by the sea and near nature. A seaside sauna, a swimming jetty and beach and a tennis court will be available to residents.
Haapsalunkuja 4 is a smoke-free building, as are all our newly constructed properties. Smoking is prohibited in the apartments, on the balconies, and in the common areas of the house.
The benefits available to Lumo tenants include broadband internet. Pets are welcome in the building. Tenants can also enjoy a wide variety of customer benefits and events.
Rent an apartment at https://verkkokauppa.lumo.fi/kohde/11123
Kojamo plc focuses on real estate investments in Finland, renewing rental housing in order to make it increasingly attractive. The vision of the housing investment company is to be a pioneer in housing and the number-one choice for customers.