The high-quality Lumo apartments of Sibeliuksenkatu 27 to be built next to the pedestrian area and market place will be studios and one- or two-bedroom apartments. There are three leasable business premises at street level. The non-smoking apartment building will be completed 1 November 2017.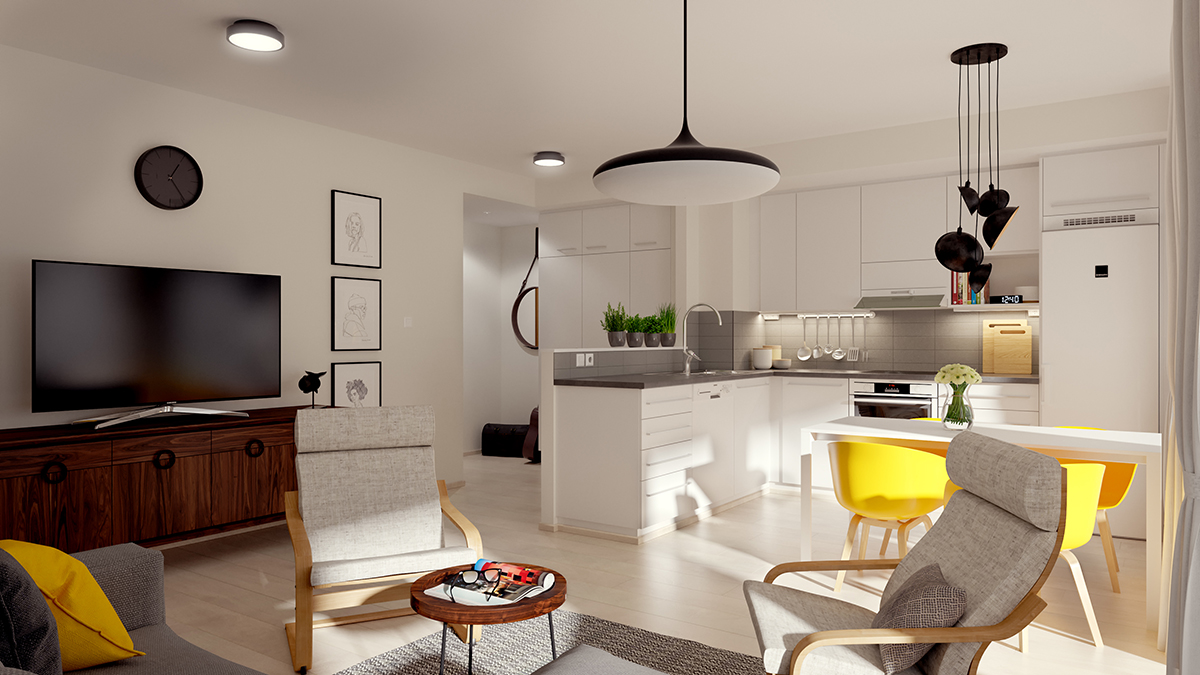 The studios, one-bedroom and two-bedroom apartments, some with a sauna, have a light-coloured interior and laminate flooring with a grey hue. The kitchens include a ceramic cooktop, multi-purpose oven and dishwasher. The washroom equipped with underfloor heating installed to increase thermal comfort is entirely tiled and has timeless fixtures. All apartments have a glazed balcony that provides convenient extra space.
"You can rent an apartment in the Lumo web store immediately (www.lumo.fi/verkkokauppa). No application or deposit is needed and the apartments come with a satisfaction guarantee," says Sales Director Nina Silvonen of Kojamo Group.
A sauna, free laundry room and versatile storage space are available for tenants. Parking places are located in a parking facility. Smoking is prohibited in this smoke-free building in the apartments, on the balconies, and in the shared areas of the building. There is a smoking area in the yard.
The excellent public and commercial services of central Järvenpää as well as the train station are within walking distance. Residents can enjoy life outdoors at the nearby Rantapuisto park and at Lake Tuusulanjärvi
The rent of a Lumo apartment includes water and broadband, and pets are welcome.
VVO Group is now Kojamo. Kojamo plc focuses on real estate investments in Finland, renewing rental housing in order to make it increasingly attractive. The vision of the housing investment company is to be a pioneer in housing and the number-one choice for customers.