The demolition of the old Puotila shopping centre, which began in January 2022, was Kojamo's first demolition project in accordance with the Green Deal principles. The demolition was carried out with a focus on circular economy principles.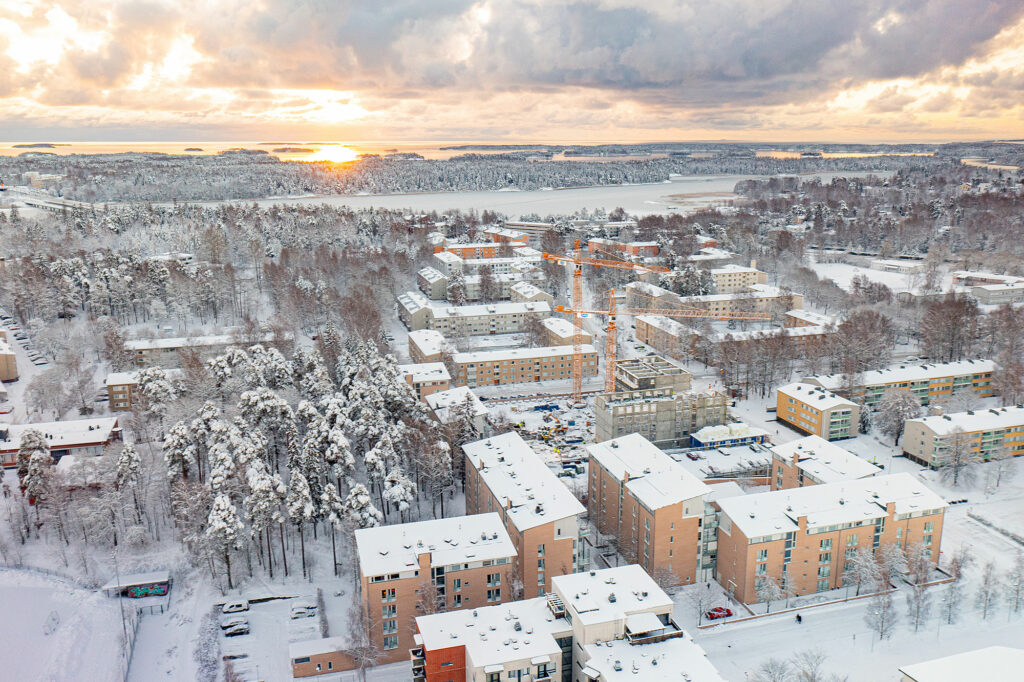 Most of the property's waste was recycled and all possible movables were recovered. The material recovery target was at least 70 per cent of all non-hazardous waste. The target was exceeded, with the recovery rate of nonhazardous material being as high as 86 per cent.
"A demolition project needs to be very carefully planned to ensure that all of the various materials end up in the right places for further processing," says Sanni Husso, the project manager in charge of the undertaking.
"During the planning stage, it is essential to carefully determine whether there are harmful substances in the building and to what extent they are present, and which recycling options are available for each type of material. For example, windows and large metal elements can be disassembled as complete elements and forwarded to further processing if the recipient so wishes. It is also important to identify hazardous waste such as asbestos and heavy metals," Husso explains.
The circular economy is part of Kojamo's sustainability programme and is taken into account in all new construction and renovation projects. For the Puotila project, a recycling assessment was conducted as part of the demolition survey.
A total of 1,145 tonnes of concrete, 143 tonnes of metals and recyclable glass from exterior glass surfaces were recycled from the Puotila shopping centre. Reusable construction products, such as stainless-steel kitchen counters, ceiling light fixtures and bidet showers, were forwarded to the Helsinki Metropolitan Area Reuse Centre.
From Sanni Husso's perspective, the Puotila demolition project exceeded expectations. "There are always surprises, and this project was no exception. The amount of hazardous waste turned out to be greater than expected after we found asbestos in the concrete. Additional tests are conducted during the demolition work to avoid these types of surprises," Husso points out.
The Green Deal is a green development programme launched by the European Commission to help the EU achieve climate neutrality in Europe by 2050. Kojamo is aiming for all its construction projects to implement sorting and recycling in accordance with the Green Deal principles by the end of 2023.