Responsible corporate citizenship
Economic responsibility constitutes the foundation for successful
business in the long term. We want to be a responsible corporate citizen in order to create better urban housing and develop our shareholder value in accordance with our strategy.
Our business has several direct and indirect impacts on our society. We facilitate labor mobility by creating housing offering in growth centres. It is easy to rent an apartment via the webstore even from the other side of Finland.
Kojamo is a significant taxpayer
Kojamo is a significant taxpayer that pays all of its taxes to Finland. Our employment effect extends beyond our own operations to construction, renovation, property maintenance and cleaning partnerships, among other things. As part of creating a good customer experience, we maintain good relationships with residents and look after our apartments and buildings.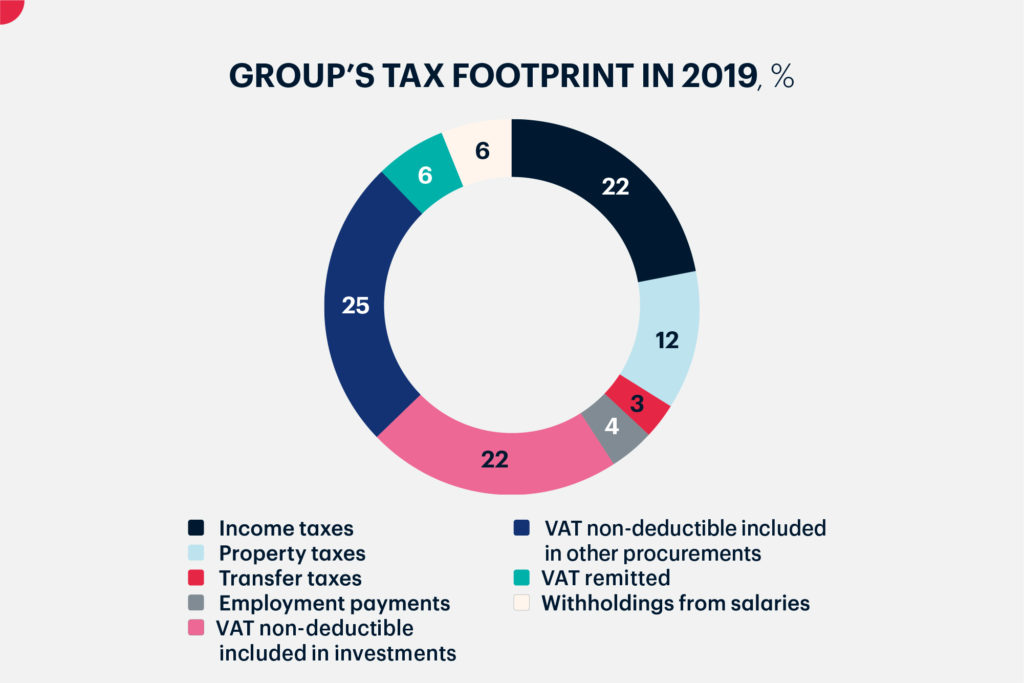 Working against the grey economy is an important aspect of Kojamo's risk management. The anti-grey economy models used by Kojamo exceed the legislative requirements in many respects.
The procurement chains to commit to combating the grey economy
Our procurement principles and guidelines define detailed practices for selecting our business partners as well as for our purchases, both those made by us and those commissioned by us. We expect all of our permanent business partners and their procurement chains to commit to combating the grey economy and operating ethically in accordance with the Contractor's Obligations Act and our Ethical Code. We comply with the RAKLI ry guidelines on the prevention of financial crime and workplace
health and safety. At construction sites, we keep a close eye on the indicator of working conditions (TR indicator) to maintain a good level of occupational
safety.

Furthermore, we require all parties in the procurement chain that are involved in renovation, new construction and property maintenance to be members of the Tilaajavastuu.fi register, to use legal labour, to
take care of their statutory social obligations and to commit to achieving Kojamo's environmental objectives.

We strive to create and maintain long-term partnerships to promote the realisation of responsible operating methods. We treat our partners equally and ensure that no supplier's business is excessively dependent on Kojamo's purchases or the operations of any other single company.

Page updated 20 February 2020